Get a 10% discount on your ticket for Smithers Recovered Carbon Black Conference in Berlin, May 2020 by registering using the promo code below!
Get a 10% discount on your ticket for Smithers Recovered Carbon Black Conference in Berlin, May 2020 by registering using the promo code below!
This year, Weibold is again proud to be a media partner of the Recovered Carbon Black 2020 organized by Smithers. We are inviting all interested parties to register for the event with the 10% discount from Weibold! Use our promo code "RCB20WD" in the end of your registration for the Forum.
About the Recovered Carbon Black 2020
The conference is organized by a global leader in rubber, plastics and polymer testing and market reports – Smithers. The event has been designed as a forum for experts and innovators, who research, develop and commercialize recovered carbon black (rCB). The event is scheduled for May 13-14, 2020 and will take place in Berlin, Germany. For the first time the event will also host a pre-conference workshop organized by Martin von Wolfersdorff.
In 2019, the event proved to be a great success; this year, prominent experts from all around the world are expected to gather in Berlin to give a boost to the recovered carbon black industry and bring the circular economy concept to the whole new level.
Today, recovered carbon black can be attributed to 5% of the global 1.25 billion market and is driven by end user needs and consumer demands for sustainable alternatives to tackle the ever growing problem of unused tires.
With recycling and sustainability headlining in the news, recovered carbon has ever growing market opportunities. Its enhanced use would lead to reduction of CO2 footprint, cost reduction to carbon black, less volatility and performance benefits over carbon black grades.
Across the two day conference you will hear from the entire supply chain; the leading industry experts will provide you with a 360 degree perspective of the market. Carbon black producers will share their challenges and provide case studies, vendors and technology providers will discuss industry trends and technology platforms, end users will offer their views on recovered carbon black and their future vision on sustainability and much more.
Meet Weibold at the event
Weibold – the expert company in tire recycling & pyrolysis consulting – takes part in the event this year again. Weibold's team will be represented by Robert Weibold – the founder and managing director, Andreas Kyriakos – senior strategy consultant and tire pyrolysis expert with vast background in engineering and business, and Louis Selinger Romero – key account manager and consultant at Weibold.
To meet with Weibold's team during the Forum in Berlin, please email your inquiry at sales@weibold.com or contact us via Whatsapp at +43 699 1818 1616.
During the meetings all interested parties will have an opportunity to discuss existing and future pyrolysis projects, technology know-hows and obtain insights into business aspects of running pyrolysis business focused on both rCB and fuel oil.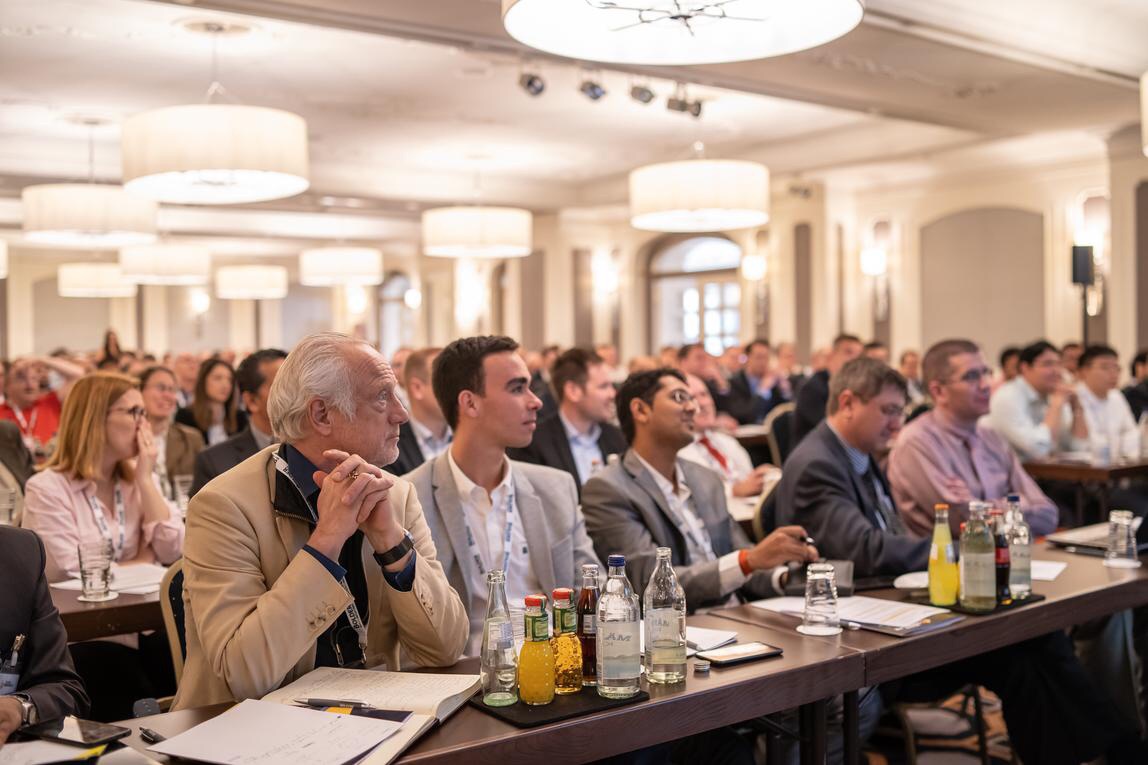 In Weibold's speech "Pyrolysis Oils: Markets defined by changing regulations", Mr. Kyriakos will shed light on hot topics in pyrolysis industry such as:
Overview of the parameters in HSE, RED, IMO Marpol, and ECOWAS regulations that most effect the marketability and pricing of tire-derived pyrolysis oils;
Overview of methods for achieving compliance with these regulations.
Technologies available for oil treatment and refinement.
A case study: Cost/benefit trade-offs to be made.
Pre-Conference Workshop (NEW!!)
The workshop will be organized by Martin von Wolfersdorff, Principal Advisor at Wolfersdorff Consulting from Germany. The pre-conference workshop will highlight the following topics:
Current status of the tyre pyrolysis industry

Global industry overview
Regional examples

Comparison of different pyrolysis processes – and impact on performance/ quality

Continuous versus batch pyrolysis
Rotary kiln, auger type and other continuous processes
Heating options: Gas, steam and microwave
Milling, pelletising and packaging options
Future technologies (mobile plants, finishing plants, ash leaching,
activation etc.)
Marketing considerations for pyrolysis technology

Success stories of commercialisation, integration, applications

Applications overview
Tyre industry investment
Rubber compounding
Masterbatch
Among the topics of the main conference are:
"Investor perspective - what is required to make rCB a credible long-term investment?" – by Timothy B. Hoover, Managing Director Project Finance Investment Banking of Piper Sandler & Co, USA;
"Pyrolysis oils: markets defined by changing regulations" – by Andreas Kyriakos, Senior Strategy Consultant at Weibold, Austria;
"What is needed to change perception and increase confidence in rCB? Hearing from the tyre and auto industry, non-tyre rubber, plastics, masterbatch and printing ink sectors" – by Barbara Harrer, Head of Raw Material Development of Semperit and Tim Mitchell;
"Successful applications of rCB in a variety of rubber products" – by Professor Azemi Samsuri, Technical Advisor of Eco Power Synergy Sdn Bhd, Malaysia
"rCB in Asia – opportunities and challenges" – by Andy Yuan, Senior Project Manager of Enrestec, Taiwan;
"Importance of a validated particle size distribution test method, and general update on ASTM D36 committee related topics" – by Pieter ter Haar, Head of R&D and QA of ASTM, USA;
"Pyrolysis reactor design considerations and its influence on rCB quality" – by Krzysztof Wroblewski, CEO of Contec;
And others interesting topics.
In addition to expert presentations, the Recovered Carbon Black event will enable visitors to network across all breaks and at an exclusive drinks reception to make new contacts and catch up with friends.
The registration is already open with a standard early-bird price for 2-day conference visit of €1099 and €1498 which includes the pre-conference workshop. Weibold provides its readers with an opportunity of receiving 10% discount at any package by using the promo code "RCB20WD" on the summary page when registering online via the official website of the Forum
To arrange meeting with Robert Weibold, Andreas Kyriakos and Louis Selinger Romero, please send an email to sales@weibold.com.