Abu Dhabi tire recycling plant processes almost 7,000 tons in eight months
During the last eight month, waste management centre Tadweer based in Abu Dhabi has processed almost 7,000 tons of scrap tires at its Gulf Rubber Factory; thus, it constitutes the daily recycling rate of 28 tons of tires.
The move to establish the plant was made by Tadweer with an aim to process various waste, which could be further used as raw materials. According the company's head Salem Al Kaabi, the recycling at the factory is conducted in accordance with the top global standards.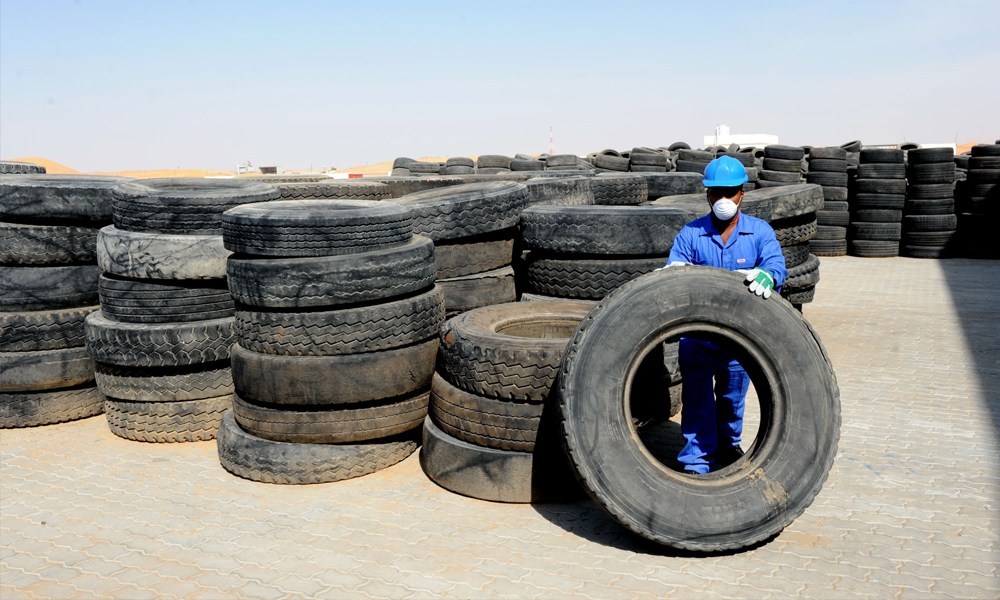 The Middle-Eastern factory, equipped with tire recycling systems from Europe capable of manufacturing crumb rubber granules of various shapes, was launched 7 years ago. The process is sustainable and environment-friendly.
During the recycling process, which has several phases, scrap tires are cut into rubber chips, then crumb rubber and rubber powder. Moreover, the plant also removes steel and fiber from tires. Recycled rubber granules manufactured at the factory can be used instead of synthetic and natural rubber granules in the number of applications; also, they can be used in molding or as infill materials for sport fields and playgrounds for outdoor activities. The end product is not toxic, can endure bad weather and can minimize severity of injuries of players and children.
Al Kaabi also noted that his company wants to help preserve the environment for next generations and to assist the government in its efforts to get closer to sustainability. He explained that it was possible via adopting eco-friendly solutions.
He went on to note that the relatively new factory helped to dispose of tires in a safe way in the country, avoid illegal tire incineration and storing waste tires at landfills. The move is also viable in terms of economic gains as it saved millions of dirhams, which could have been spent on raw materials.
Article by ME Construction News.