Another racing tires by Michelin use recovered carbon black from pyrolysis
Scandinavian Enviro Systems (Enviro) – a tire pyrolysis equipment manufacturer and operator based in Sweden – and its partner Michelin – one of the global leaders in tire manufacturing – have presented another sustainable racing tire based on recovered carbon black from Scandinavian Enviro Systems. The new tire is a high-performance tire developed for racing cars and was recently presented at Michelin's Movin'On global sustainable summit.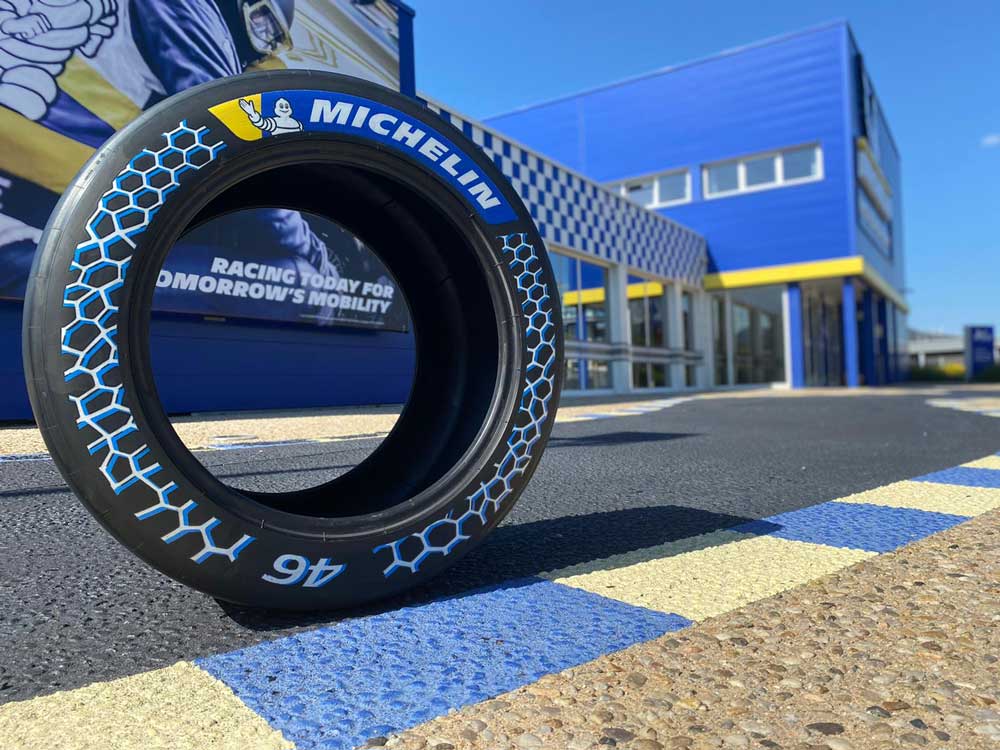 According to Enviro, the new tire contains 46 percent renewable and recovered material, including recovered carbon black delivered by Enviro to Michelin. Michelin presented the new high-performance tire mounted on the electric-hydrogen, long-distance racing car, GreenGT Mission H24. Earlier this spring, Michelin also presented a sustainable racing tire for MotoE, a racing series for electric motorcycles, which also contained recovered carbon black from Enviro. Michelin has announced the goal that all its tires will be manufactured entirely from sustainable material by 2050.
"Once again, Michelin has shown that there is no contradiction between increased sustainability and high performance in the tire industry. This confirms the potential for recovered carbon black and also gives significant credibility to Michelin's long-term ambition that all tires will eventually be completely made from sustainable material," says Thomas Sörensson, CEO of Enviro.
Since Michelin became the largest owner of Enviro last spring, the tire manufacturer has highlighted its investment and collaboration with the Swedish company as a key component of its sustainability work. At Michelin's capital markets day earlier this spring, sustainability was a central theme. The collaboration with Enviro, and Enviro's recovery technology, was highlighted a number of times as a key factor in Michelin's potential to achieve its sustainability targets, Enviro says.
Press release by Enviro.