Apollo Tyres to become carbon neutral by 2050
Apollo Tyres Ltd. recently outlined a series of goals to advance the sustainability of its operations and products over the coming decades in its drive to become a more "responsible and progressive" organization.
According to a statement made by Neeraj Kanwar, vice chairman and managing director of Gurugram-based Apollo Tyres, Apollo, the largest tire manufacturer in India and No. 14 globally, committed to becoming "carbon neutral" by 2050, with an initial target of improving its Scope-1 and Scope-2 emissions intensity by 25% by 2026 compared to the baseline year of 2020.
Additionally, the corporation wants to boost the proportion of renewable energy in its overall energy usage to 25% by 2026. By 2030, Apollo stated as part of the pledge, it wanted to employ 40% more sustainable raw materials in its goods. According to Apollo, the composition of sustainable materials will be 30% biomaterials and 10% recycled materials.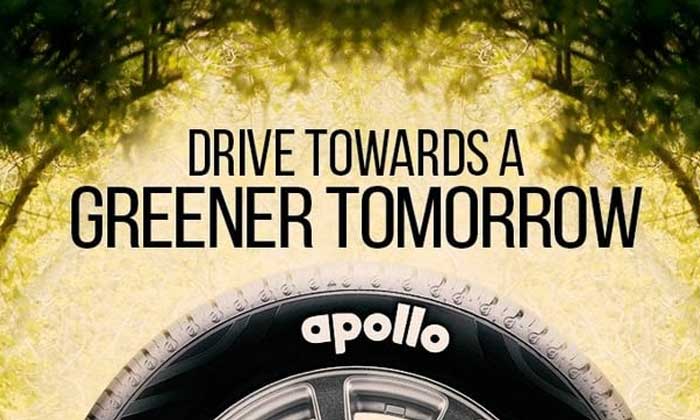 Kanwar noted that Apollo has established "dedicated teams" and invested in energy-saving efforts to pursue decarbonization aspirations. "With an aspiration to be carbon neutral by 2050, we are working towards establishing climate-resilient operations," Kanwar added.
These programs, along with others, are a component of the company's environmental, social, and governance (ESG) commitments. According to Neeraj, the company is making investments in production, research and development, and life-cycle analyses of its goods in order to meet these goals.
The tire manufacturer also plans to increase diversity and inclusion to 12% globally by 2026 and increase water withdrawal intensity by 25% compared to the baseline year of 2019. In its sustainability reports, Apollo claimed to have already put mechanisms in place to track and analyze its greenhouse gas emissions. Additionally, the organization conducted a climate-risk assessment and developed strategies and action plans based on the findings.
According to Apollo, the company's manufacturing in Andhra Pradesh is powered entirely by biomass, and its facility in Chennai has made considerable investments in solar energy.
Nearly 10% of Apollo's whole organization's power needs were covered by renewable sources in fiscal 2022; Apollo plans to boost this to 25% by 2026.
Apollo claimed to have taken "many efforts" to assure water reuse and recycling in terms of water preservation. According to Apollo, "the corporation analyzes the precise water withdrawn per ton of product and has a roadmap to minimize it over time."
Press release by Apollo Tyres.