Attend Recovered Carbon Black in Berlin with a 10% discount from Weibold!
Recovered Carbon Black – an event organized by a global leader in rubber, plastics and polymer testing and market reports Smithers Rapra – has been designed as a forum for experts and innovators, who research, develop and commercialize recovered carbon black (rCB). The event is scheduled for May 21-22, 2019 and will take place in Berlin, Germany.
Today, recovered carbon black can be attributed to 5% of the global 1.25 billion market and is driven by end user needs and consumer demands for sustainable alternatives to tackle the ever growing problem of unused tires.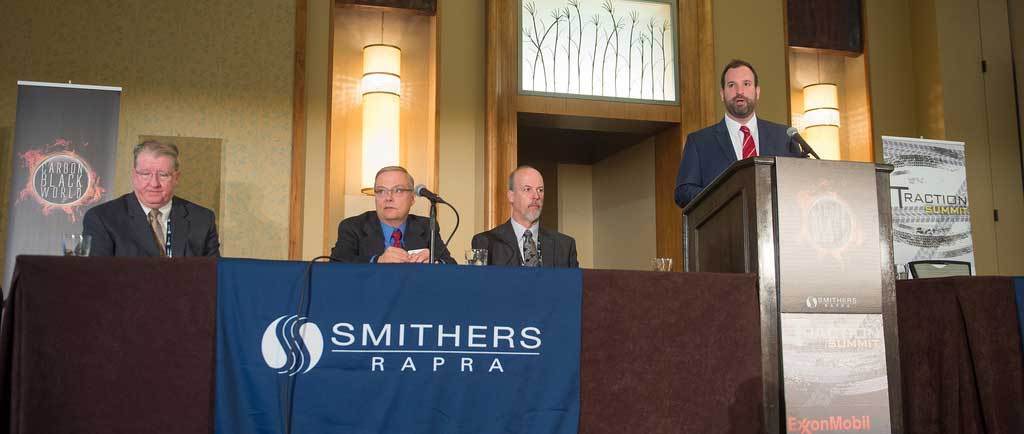 With recycling and sustainability headlining in the news, recovered carbon has ever growing market opportunities. Its enhanced use would lead to reduction of CO2 footprint, cost reduction to carbon black, less volatility and performance benefits over carbon black grades.
Across the two day conference you will hear from the entire supply chain; the leading industry experts will provide you with a 360 degree perspective of the market. Carbon black producers will share their challenges and provide case studies, vendors and technology providers will discuss industry trends and technology platforms, end users will offer their views on recovered carbon black and their future vision on sustainability and much more.
This year, Weibold takes part in the event; the team will be represented by Robert Weibold – leading consulting expert in the field of tire recycling and pyrolysis, the company's head – and Pavol Fehér – tire pyrolysis expert with vast background in petrochemical industry. Together, they will shed light on complex issues such as:
How to meet the new regulations under the Paris agreement
ECOWAS Agreement on reduced sulphur content and greenhouse gases in transport fuel, marine distillate fuels, heavy fuel oil and industrial fuels by 2020
Alternative technologies for upgrading waste tire-derived pyrolysis oil yields and properties using homogeneous and heterogeneous catalysis
Overview on additives improving destruction process, yields and oxidation stability of the obtained pyrolysis liquids
Pyrolysis liquids – a potential source of high market value compounds such as dl-limonene, 4-vinylcyclohexene, toluene, ethylbenzene, xylenes and many other chemicals, etc.
Moreover, general agenda of the event will include six forum sections listed below. Each section will include several presentations or talks. Forum sections are divided into the following parts:
Sustainability Forum: Sustainable Tires and Rubber Products
Market Forum Trends Forecasts & Analysis for Pyrolysis Products
Equipment Forum: Tire Pyrolysis Plant Operation
Technical Forum: Testing, quality standards and technical opportunities
Business Forum: Strategies, Investment & Funding
Innovation Forum: Ash leaching, activation and microwave
In addition to expert presentations, the Recovered Carbon Black event will enable visitors to network across all breaks and at an exclusive drinks reception to make new contacts and catch up with friends.
The registration is already open with a standard price for 2-day conference visit of €1199. Weibold provides its readers with an opportunity of receiving 10% discount at any package by using a promo code "RCB19WD"on the summary page when registering online via https://www.carbonblackworld.com/register
To schedule meeting with Robert Weibold and Pavol Fehér, please send an email to sales@weibold.com.