CM Shredders helped British end-of-life tire collector CEL produce over 250,000 tons of TDF
A scrap tire collector Credential Environmental Limited (CEL) produced over 250,000 tons of tire derived fuel (TDF) and tire derived aggregate (TDA) thanks to CM Shredders technology, Robert Taylor, Site Manager for Credential Environmental stated this month in a letter addressed to the staff of the CM Shredders.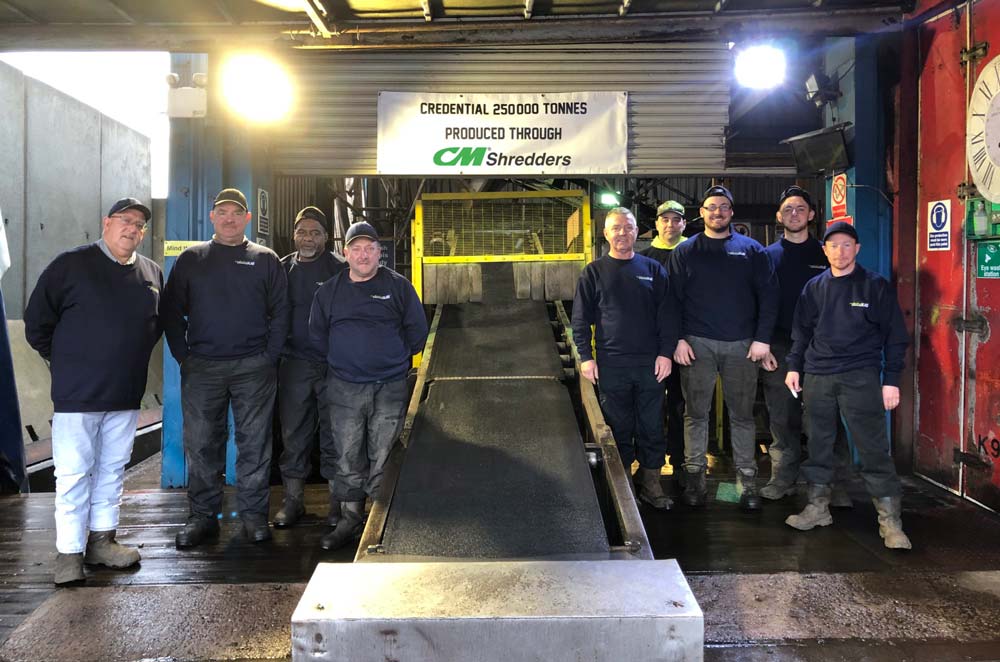 In that message, the manager praised the machinery provided by CM and pinpointed his company was happy about the quality and reliability of CM's products. He added: "CM Shredders was able to provide the most advanced shredding technology and equipment which allows us to sell the best quality rubber in the market."
CM Shredders Dual Speed Chipping Shredders currently take position of the flagship equipment produced by CM Shredders. It is one of the most popular products developed for tire recyclers, according to the CM Shredders press-release. The company says that this machine has capacity to process whole passenger, truck, SUV and semi-truck tires down to clean-cut 25mm chips. The rubber chips then are sold as tire derived fuel, tire derived aggregate and can also be used as feedstock for crumb rubber production. According to the site manager for Credential Environmental, these properties reflect the needs and demands of his company.
Credential Environmental Limited (CEL) has been operating as scrap tire collector in the UK for over 20 years. The company positions itself as effective and environmentally conscious tire recycling business that specializes in waste management services provided in 48 counties of England.
Press release by CM Shredders.