ECO Green Equipment announces new sales representatives in Europe
ECO Green Equipment – one of the leading end-of-life tire recycling equipment manufacturers and technology suppliers worldwide – has announced updates to its European sales team. Alejandro Grases and Ricardo Ayala recently joined ECO Green Equipment as sales representatives and from now on represent the European branch of the company.
About ECO Green's new sales representatives in Europe
Alejandro Grases' background goes to mechanical engineering. With over 10 years of experience in the tire recycling industry, Alejandro was a tire recycling plant director at American Tire Recycling in the city of Miami from 2011 till 2018. Part of his duty as the tire recycling plant director, Alejandro handled equipment installation and plant design, sometimes altering characteristics of the machinery.
Frequently working with Brad Swenson and Andres Salazar from ECO Green Equipment, Alejandro nurtured the idea of developing the European sales branch for the company.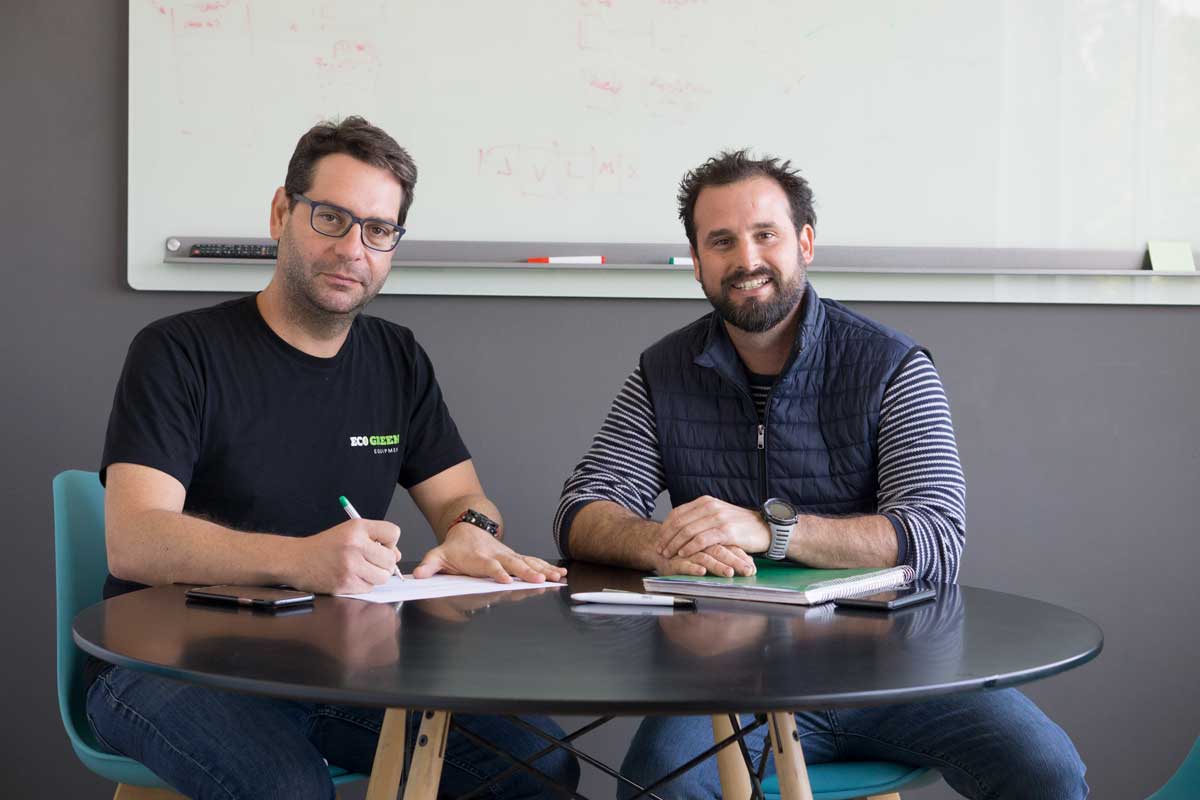 "I told Ricardo Ayala, who I work with on various projects, about a wonderful opportunity with Eco Green Equipment. After talking about it we decided to take it," – says Alejandro.
Alejandro Grases shares information about his background below:
"I have been working with them [ECO Green Equipment] since 2018 developing equipment, I was working in the engineering, development and design of a new project called the ECO Boss… I was deployed in Ukraine for the startup of one of our largest plants a year and a half ago. At this plant, I managed and trained the new employees. Besides, I worked with different kinds of tire recycling equipment – so I have been involved in the tire recycling industry for many years."
Ricardo Ayala is a mechanical engineer as well; moreover, he is a former university fellow of Alejandro Grases.
"I spent the last 14 years in the automotive industry handling the logistics in Volvo group, first in Venezuela and then I was expatriated to South Africa. I then went to Belgium, where I decided to do something on my own. I started an entrepreneurship project called FLEXOfibers™ that is related to tire recycling. The FLEXOfibers™ is about taking the steel from the tire recycling process and transforming this steel into fibers for concrete reinforcement. This was a project Alejandro and I started two years ago, and it was my introduction into the tire recycling business. That is a side project beside what we do with the cooperation today. So both Alejandro and I were very excited when the opportunity with ECO Green Equipment came along some time ago. The decision to be part of the sales team was an easy one because it relates to what we already do. Alejandro has been working with the design and development of tire recycling machinery as well for many years so it is indeed a great partnership," – says Ricardo.
What European customers can expect from ECO Green's new sales representatives
With the new sales representatives in Europe, ECO Green Equipment is planning to offer a fully integrated technical support to European customers. Because of Alejandro's vast knowledge in operating and designing tire recycling equipment, the company will be capable of providing its clients with best-quality support when it comes to equipment installation and maintenance.
"Consumers can expect not only exceptional treatment from us, they can expect that we will have the technical and after sales support," – adds Alejandro.
In addition, he pinpoints:
"I was an ECO Green customer for eight years, we had a huge tire recycling operation in Miami, I was the one communication with brands and groups that sell tire recycling equipment. All of that history fits well for both Ricardo and me to solve problems related to anything starting from equipment delivery or supply point of view to increasing production and how to exploit the machinery in the most efficient way possible. It's not just about picking the right equipment, there are details like plant design, what direction you want to go to with your new materials and many more. We can help with all arising questions. With the help of ECO Green partners and owners, we know we are going to be able to supply quality after-sales service here in the European market."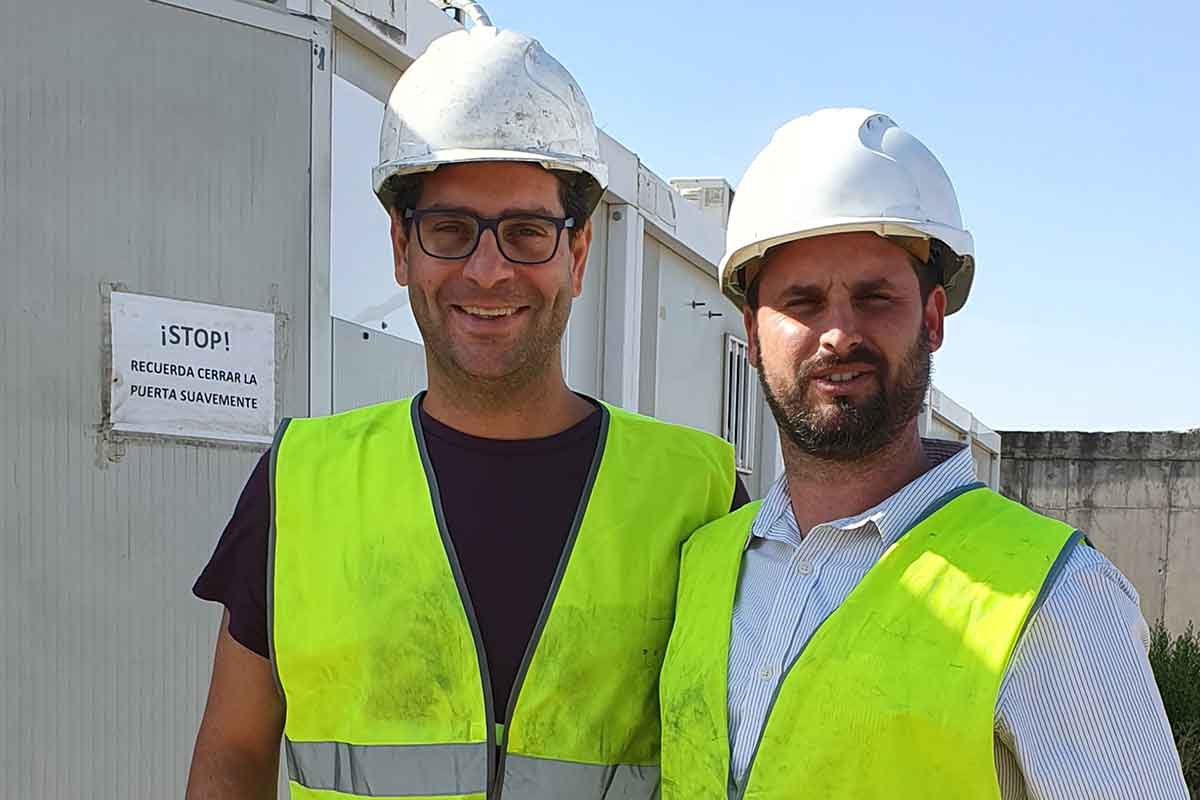 When the new sales representatives speak about their motivation to be a part of ECO Green's team, they say is the environment that fuels their interest.
"As we all know, tire manufacturing has a huge impact on the environment (e.g. how end-of-life tires accumulate in landfills, etc.). And worldwide, we are not even close to recycling the percentage of end-of-life tires that we should. So the main motivation is the environment, that we can contribute and impact societal development with our cutting edge equipment to encourage more investors on the journey of recycling tires, and give second life to the rubber. There are so many options to create fantastic products with recycled rubber and make a good profit from it, we want to help the world with that. In short - we make an impact on the environment in a positive way, and at the same time we provide top notch technology to produce revenue and increase employment rates,"– says Alejandro.
"Another motivation behind joining the company is the ECO Green team itself. The passion that they have for developing new technology in tire recycling and their innovation in the industry is a great thing to work with. The team is also are very passionate about trying implement things that have never been done before, and hearing new ideas while being environmentally conscious. All this makes it a really interesting partnership," – adds Ricardo.
About ECO Green Equipment
ECO Green Equipment is one of the world's leaders in tire recycling equipment design and manufacturing. The company is based in Utah, United States, and stands out among world's top-tier tire recycling equipment manufacturers by its innovative approach to equipment design, where efficiency and longevity are brought to a whole new level.
The company's products include tire recycling machinery for any range of input and output – from OTR tire recycling equipment to ultra-high capacity shredders for truck and car tires to fine-milling machinery for the smallest-possible rubber powder output. The product range also includes various add-on modules for factory upgrade and "starter kits" for newcomers to tire recycling business.
Recently, ECO Green launched a new website which contains a more comprehensive description of the innovator's tire recycling equipment, ECO Green's customer testimonials, numerous videos of its high-end machinery and an updated blog serving as a concise business guide for newcomers to the tire recycling industry.
To learn more about the company, please navigate to https://ecogreenequipment.com.