Eldan released new tire shredder with reduced power consumption
According to the recent press release of Eldan Recycling, advances in the market of electrical components enabled Eldan to develop a new shredder – frequency drive Eldan Super Chopper – with a significantly lower power consumption and a remarkably lower price than previous models.
The company reports that for more than 20 years the Eldan Super Chopper has been a popular heavy-duty pre-chopper in the tire recycling industry. It can be used for pre-chopping of most materials e.g. scrap tires without prior de-beading, cables, electronic and electrical waste, refrigerators, aluminium, municipal solid waste, wind turbine wings (cut-off), plastics and industrial waste. Part from the traditional hydraulic version, the Eldan Super Chopper is now also available in frequency drive. The new Eldan Super Chopper Frequency Drive has the strength, capacity and the function as the hydraulic version, but will also significantly reduce the power consumed.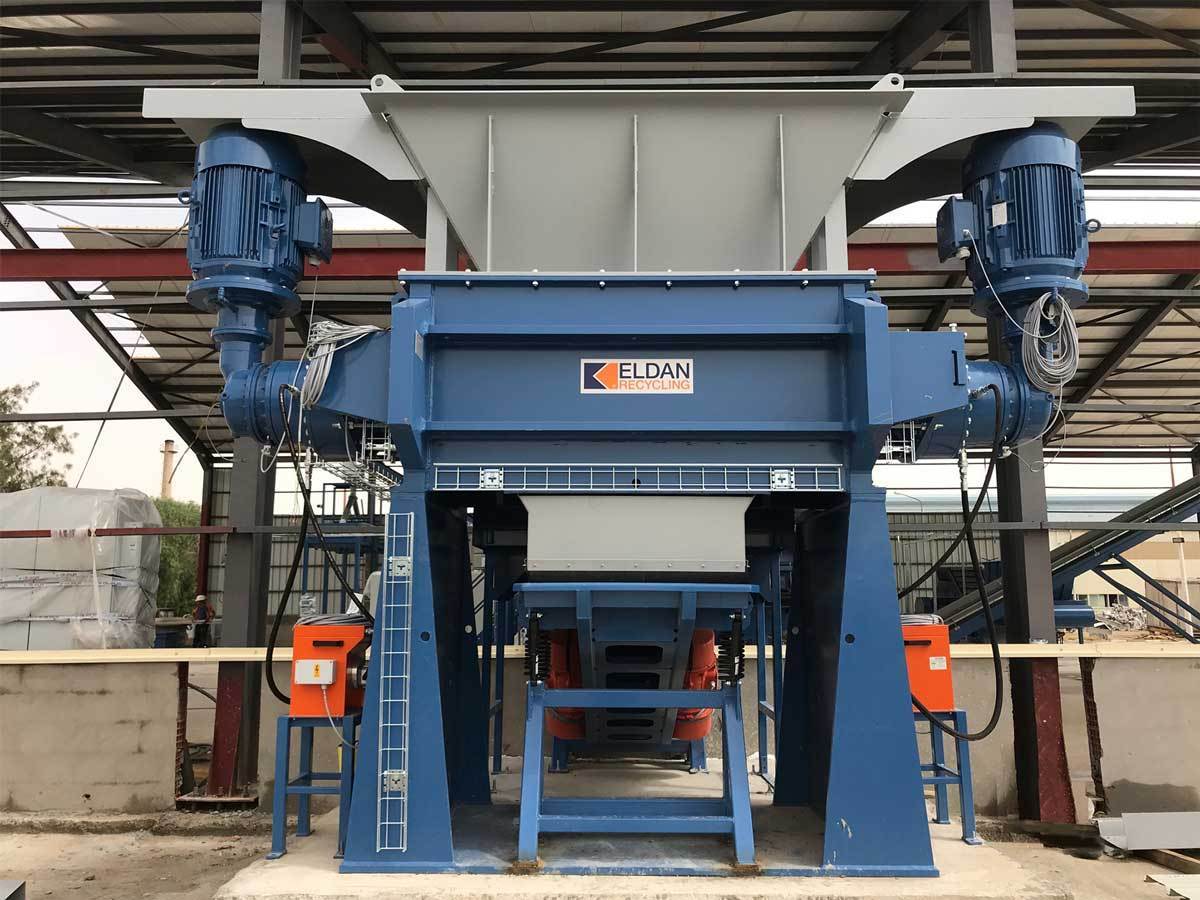 "We launched the Eldan Super Chopper with frequency drive during the first quarter of 2018 and it has been very well received by customers. We already have five in operation and additional five to be installed soon. The customers are located all of the world, e.g. in Russia, Northern Africa, Ecuador and Southern Europe" – says Jan Kjær, R&D Manager at Eldan.
"The energy consumption of the Eldan Super Chopper with frequency drive is even lower than we first predicted. The start-up power is less than 10% of nominal KW, and the average power consumption is reduced by up to 50-60 %" – says Mr. Kjær.
The Eldan Super Chopper is now available with frequency and hydraulic drive, as a single and twin rotor and as a heavy duty version. Eldan's management pinpoints that the track record of the company includes over 1300 plants and 8000 single machines installed worldwide. Eldan Recycling positions itself as one of the few companies delivering equipment to the tire recycling industry and other industries, which has its own production facilities. Eldan's management highlights that this ensures the quality of recycled rubber output and the flexibility of the production program. Eldan Recycling offers a complete package of services ranging from design and fabrication to delivery, installation and after-sales service.
To learn or inquire more information about the new Eldan Super Chopper and its output characteristics for recycling used tires please see the official website or contact Eldan Recycling at info@eldan-recycling.com
Press release by ELDAN Recycling.