EPSCO launches a tire recycling and rubber molding plant in Kuwait, supported by Weibold
A tire recycling company EPSCO based in Kuwait reports that its newly built tire recycling plant will be capable of producing over 250 kinds of different molded rubber products. The plant consisting of several production lines was recently commissioned and is going to be launched in April, the company reports.
The decision of Kuwaiti company to engage in tire recycling business was made in 2017 when EPSCO commenced working with Weibold, an independent expert company focused on tire recycling & pyrolysis consulting and based in Vienna, Austria. To ensure success of EPSCO's tire recycling project, Weibold carried out market studies, technical due diligence on equipment vendors, down-stream manufacturing evaluation, and pre-installation supervision.
Weibold's support in end product sales preparation consisted of market research for recycled tire products such as:
Tire derived aggregates
Rubber granulates
Rubber powders
Various molded goods
Porous soaker hoses (leaky pipes)
Reclaimed rubber
The goal EPSCO set is to recycle end-of-life tires and use recovered materials for consumer products and value-added goods used in civil engineering. Therefore, the Kuwaiti company opted for molded goods production, which required special pressing and molding machinery added to its main line.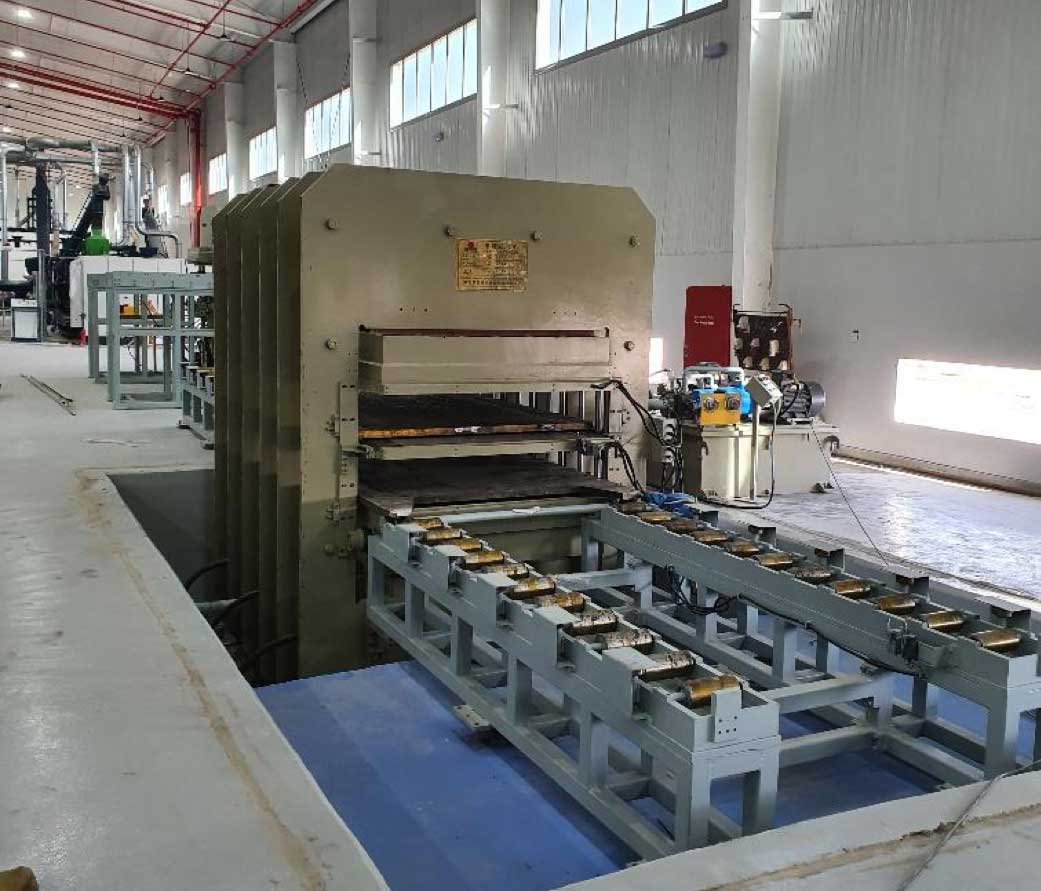 The task of choosing the right production technology is a difficult and responsible process. Weibold had been scrutinizing technical aspects of different machinery and had been verifying references of pre-screened suppliers to allow EPSCO to successfully convert five thousand tons of tires per year into molded rubber products (e.g. interlocking rubber bricks, gym mats, flower pots, etc.), porous soaker hoses.
As a result, South African manufacturer XTYRE had been chosen to supply its equipment under a license agreement to enable Kuwaiti EPSCO to produce a wide array of 250+ kinds of molded products from recycled tires.
ELDAN's full-scale tire recycling line was chosen by the company at the early stages of the project to grind end-of-life tires into crumb rubber and rubber powder.
After the launch of the plant, EPSCO will be capable of recycle up to 30,000 ton of tires into 1" shreds, up to 20,000 tons of granulates and powders, and up to 5,000 ton of molded goods. It is expected that the venture will have an auspicious effect of the country's environment, as Kuwait currently has the notorious world's biggest tire graveyard.
We wish EPSCO's tire recycling venture a stable growth and we are proud to be a part of its recent success.
More about Weibold's services
Weibold has been helping numerous tire recycling & pyrolysis projects around the world develop markets, find the best-suitable technical solutions, streamline their operations and much more. Get in touch with us to start your tire recycling business or to learn more about the industry!