Fornnax launched the world's largest Shredder R4000-HD at IFAT India in Mumbai

Fornnax Technology establishes a new benchmark by introducing R4000-HD. Fornnax possesses a trump card in aspects of making the tyre recycling business profitable, with formidable performance efficacy criteria. The introduction of the new Fornnax R4000-HD is going to be a game changer in the recycling industry!
"Waste is a Human Invention, & It's Time to Invent Our Way Out of It!"
Fornnax Technology has showcased the R4000-HD Tyre Shredder at the IFAT Expo 2023, a premier event for technological ingenuity that keeps the ecological ethos intact. Mr. Pravin Darade (IAS), Principal Secretary, Environment and Climate Change Dept, Govt of Maharashtra has inaugurated the R4000-HD with an indomitable grandeur. Visitors to the expo have had the opportunity to witness the machine's capabilities and learn more about the innovative principles that drive its efficiency. The IFAT Expo 2023 provided a platform for Fornnax Technology to interact with industry professionals, partners, international delegates and potential customers from around the world. The company was excited to share its allegiance to advancing recycling technology and sustainable practices on a global scale.
Fornnax R4000HD - The Multifaceted Shredding Equipment!
Fornnax's engineering marvel, that specialises in shredding and recycling technology for waste processing, has begun revolutionising how shredder machines are viewed. The R4000-HD is a powerful machine designed to make secondary shredding and steel separation more efficient and profitable than ever. This machinery is afoot to strengthen the position of Fornnax Technology as an industry leader. With more than a decade of experience developing advanced shredding and recycling equipment, the Fornnax R4000-HD shredder is a radical addition to the pre-existing fleet of Fornnax's stable. The machine is designed to process various materials, from tyres, cable, e-waste and aluminium scrap. The notable benefits of R4000-HD are as follows:
The hydraulic hopper and screen opening are designed to make maintenance procedures easier and provide convenient access to the cutting chamber quickly.
Fourfold use and multiple-time re-grinding blades, with reversible screens, give long service life to the worn parts, thus lowering the operating costs.
Specific Stop Feature controls the material feeding according to machine load percentages for high production efficiency.
Rapid screen change system controls the output size and wide range of shredding capabilities to handle various materials.
Completely hard-faced rotor and replaceable wear plates help reduce the need for frequent replacements and increase the shredder's lifespan; the machine's cutting unit is incredibly durable.
R4000-HD is the dominant machine in the industry because of its heavy rotor design and highest cuts per minute (13,500) at 270 rpm, making it the most powerful machine in the industry.
Thanks to the high capacity R4000-HD model, it saves electricity, man power and wear & tear cost
The idea to make a secondary shredding machine that can showcase such major characteristics when compared to its counterparts was the brainchild of Mr. Jignesh Kundaria (Director, Fornnax). He aimed to create the equipment using simple yet ingenious principles that may not have been explored by others. Though the concept is visible to develop such a technology that focuses on electricity & labour conservation along with saving the wear & tear cost. R4000-HD with its heavy rotor shaft & sturdy design showcases the robust ideology behind this marvellous machinery.
Fornnax Technology has made a significant move with the R 4000-HD, a solid and robust machine ideal for operating in the most challenging conditions, as Mr Kundaria states, along with an eminent service life of 20 to 25 years. Fornnax is going to use the R4000-HD as a gateway to enhance its international footprint.
The focus market for the high capacity R4000-HD Model is cement plants where a large volume of TDF plants is required, and global recyclers that have established raw material and sales markets are available.
Established Global Presence
Fornnax Technology has made a big shift to the R 4000-HD, a reliable and sturdy machine appropriate for use in the most difficult circumstances and packed with a behemoth of a motor along with more than two decades of service life. The R 4000-HD will serve as a gateway for Fornnax to expand its global reach. Given that the Middle East is close to India, which makes it easier for the business to give after-sales service, Fornnax's wise minds view it as an extension of the domestic market with a primary concentration on the Indian subcontinent.
The markets of Kuwait, Oman, and Qatar in the Middle East have an enormous supply of scrap tires. Due to the recent change in standards regarding the exportation of whole-baled tires into Australia, the recycling industry will become more prominent and will eventually cover the entire country. Due to the increased demand for recycling equipment and the potential after-sales service network and spare parts availability, there will be a huge market opportunity!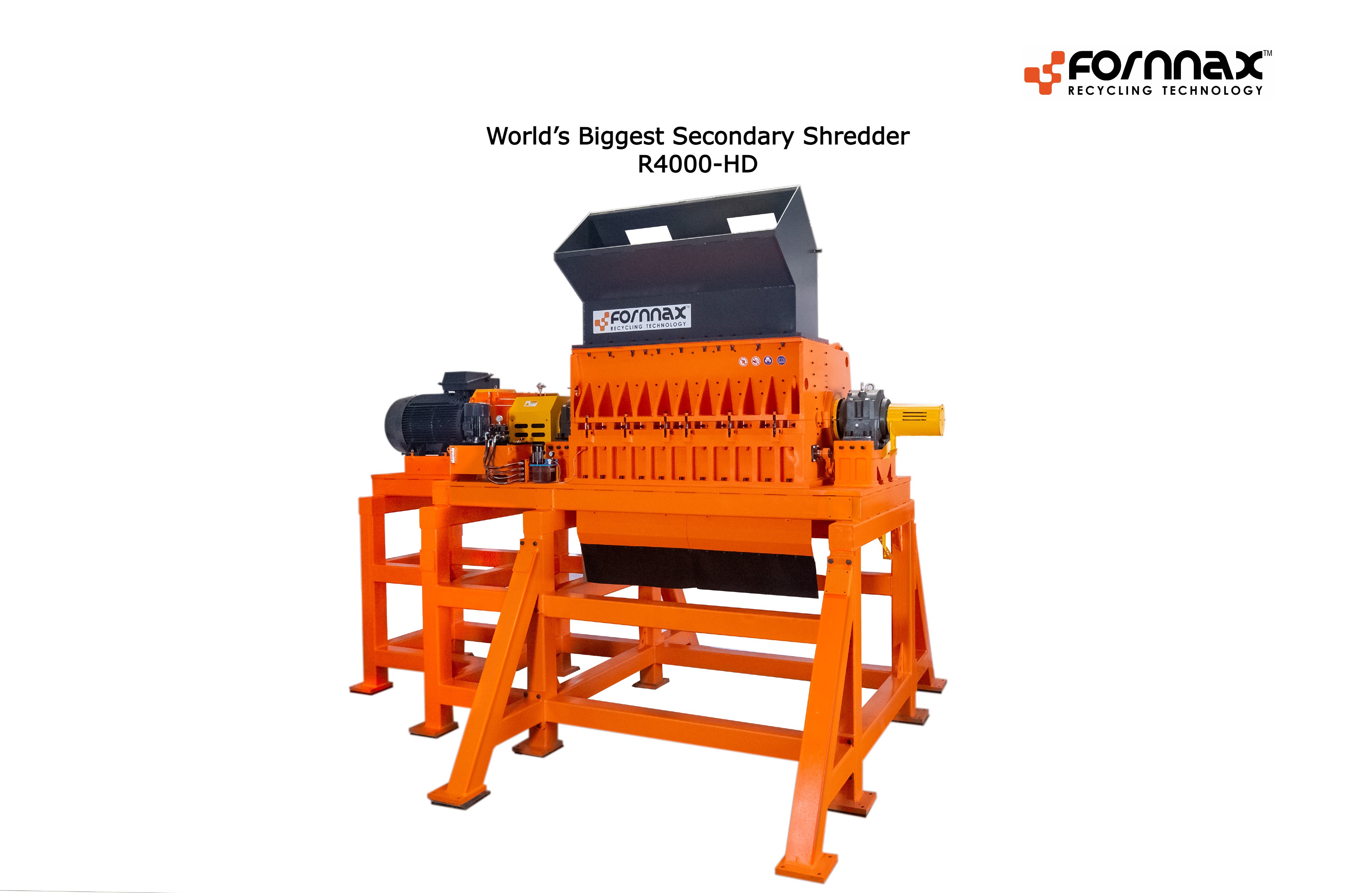 About Fornnax
FORNNAX is a leader in shredding and recycling equipment, offering Primary shredders, Secondary shredders, and Granulators for Tyre, Cable, E-waste, Metals, and other industrial applications. Quick after- sales services that enhance our customers' productivity and uptime. We are dedicated to shaping the environment for sustainable recycling solutions in the future. We believe that we're not just selling equipment; we're building businesses. That's what we believe & that's who we are. Fornnax Equipment is built with the idea that the simple, biggest, and heaviest is better. Our equipment is a combination of advanced products designed to meet the challenges of the recycling world.