French Aliapur improves end-of-life tire collection chain deploying small containers
To make end-of-life tire collection easier when the volumes of tires do not require the use of a large trailer, the end-of-life tire management sector in France is now equipped with small containers – eAZyBox system. The measure was introduced by Aliapur – French waste tire management company – and allows to significantly decrease manual labor when collecting tires.
Aliapur says that during the last year the first 50 units have been delivered to collectors in the end-of-life tire management sector.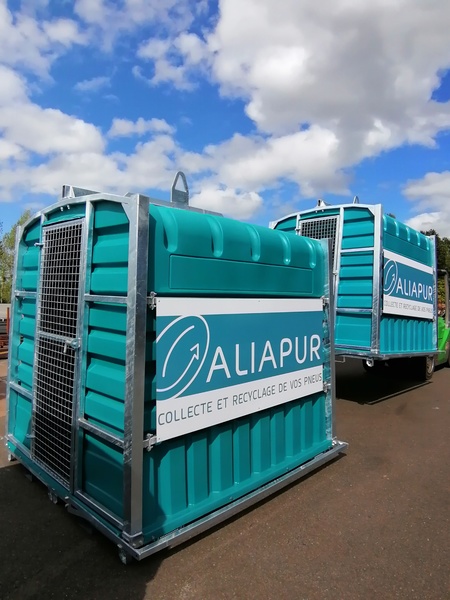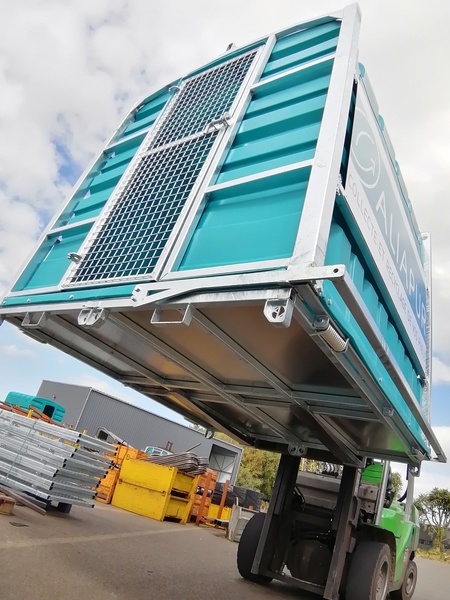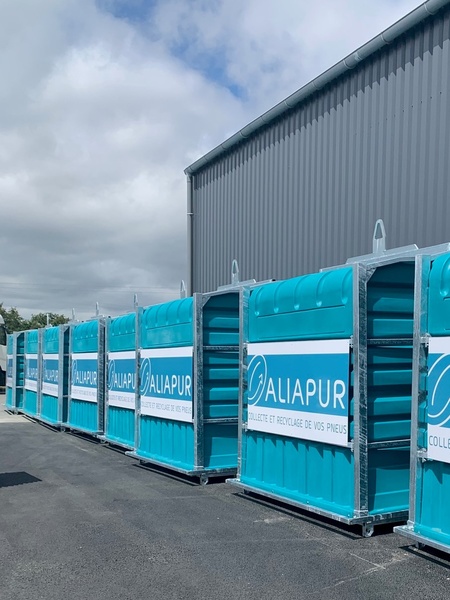 In 2019, 160,000 collection operations were needed to collect 47 million end-of-life tires from car industry professionals. Once the number of tires needing to be collected from one unit reaches 500 passenger vehicle tires per month, the collection must be "mechanized" and a special skip must be installed. Last year, 27 million tires went through such a mechanized collection system. But that also meant that the other 20 million tires were collected using manual labor.
Number of tires collected increased has been increasing steadily in recent years, Aliapur says. Given this growth and taking into account logistics in tire collection, last autumn Aliapur launched a small container project reserved for passenger vehicle tires. There were two main aims: to take a further step towards optimization of collection rounds and to significantly decrease the number of manual collections, costs and difficulties incurred by them. Small containers were thus perceived as the missing link in Aliapur's collection network.
The capacity of one eAZyBox container installed by Aliapur reaches up to 130 passenger vehicle tires.
After conclusive tests, its sturdy yet light prototype manufactured by a French company AZ-Métal was chosen by Aliapur. Known as the eAZyBox, this container is painted in Aliapur's colors, designed and built in Brittany, France. The container is small enough to not take up too much space in small garages, yet big enough to store up to 130 passenger vehicle tires. eAZyBox is waterproof, resistant to extreme weather and has a specials locking system. The structure of the container has been designed to easily deposit tires and yet the system is equipped with a remote monitoring system.
While the principle of the small container has been officially integrated into the call for tender for the 2021-2024 collections contracts, Aliapur has placed its first order for 50 eAZyBoxes, and they were deployed this August in certain municipal landfill sites.
Technical specifications eAZyBox
Rotomolded container and a hot-dipped tubular steel post structure
Trap door on the top of the skip with a lockable door
Exterior dimensions: 2.40 m long; 2.18 m wide with a pedal to open the trap door; 2.55 m high with the grapple
Usable interior dimensions: 2 m long; 1.60 m wide and 1.90 m high
Usable volume of 6 m3 for a total weight empty of 280 kg
Capacity for 100 to 130 passenger vehicle tires (1 ton)
Information by Aliapur.