Genan receives RCS Certification for its tire recycling plant in Ovar, Portugal
Genan has announced today that its plant in Ovar, Portugal, has achieved the Recycled Claim Standard (RCS) certification. The RCS is a standard that plays a significant role in the process chains by effectively tracking recycled raw materials within the supply chain, in accordance with the Content Claim Standard requirements.
This certificate is a proof of both product quality as well as Genan's commitment to sustainability.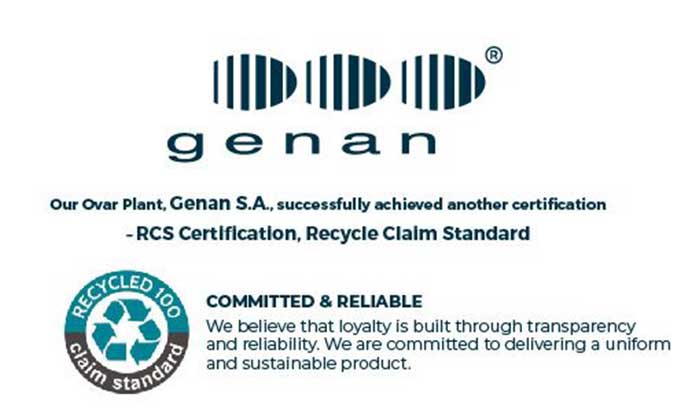 Genan acquired the Portuguese Biosafe plant in Ovar in 2019. At the time of the acquisition, the plant had the capacity to recycle 25,000 tons of tires per year, and after an upgrade of the production facilities, the newly acquired location was up to 40,000 tons per year by 2020, when the name change to Genan, S.A. also became a reality.
With the new forces and laboratory in Ovar, Genan developed color-coated granulate in several sizes. The products were launched in 2021 under the names GENAN COATED INFILL and GENAN COATED TOP LAYER, respectively suitable as infill on synthetic turf fields and as top layer on playgrounds, running tracks, bicycle paths, etc.
To learn more, proceed to Genan's LinkedIn page.