Japanese brand TREAD&GROOVE transforms end-of-life tires into shoe outsoles
Recycling end-of-life tires range from flower pots to anything that summons creativity. The Japanese brand TREAD&GROOVE transforms the tires that end up in landfills into the outsoles of their shoes, a testament to their ethos of upcycling. The brand believes in proposing value and ethical consumption to its clients as they repurpose scrap tires and inject them into their stylish shoes.
The brand's name derives from the surface of the tire (tread) and the pattern engraved on the surface of the tire (groove). They achieved their desired results for their outsoles after having undergone 14 blend tests and 33 prototype productions. for the brand, essentiality lies in having a tire outsole that maximizes flexibility and reduces weight while maintaining the properties of the tire.
Crush molding technique
TREAD&GROOVE asks their audience if they have ever slipped and fallen while walking on a wet, slippery surface on a rainy or snowy day. "We think everyone has had this chilling experience at least once," the brand states. "With our outsoles, which are made from tires, slipping is refrained compared to ordinary rubber that easily slides on wet surfaces."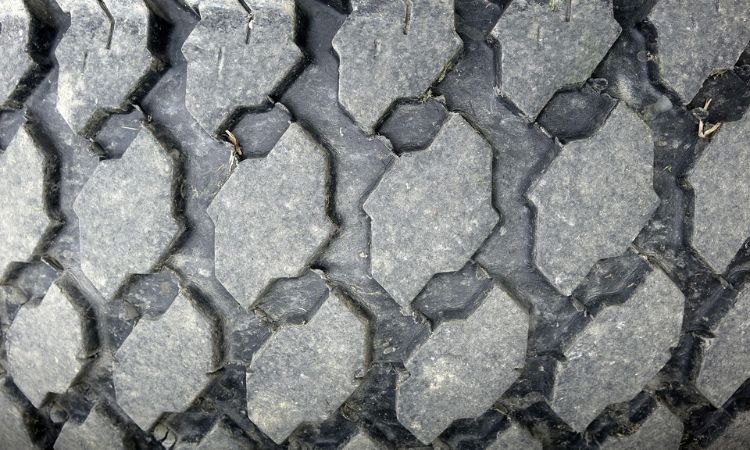 The brand employs the "crush molding" technique which refines the gritty details of the tires to smoothen them, all while retaining its adhesiveness on wet paths. The brand invested its time in research before putting its shoes and outsoles forward. "Tires are the culmination of science and technology produced from 170 years of research, designed to withstand the weight of about 900 kg for light cars and about 1.4 tons for medium-sized passenger cars. It is the best material for shoe outsole because it is abrasion-resistant and durable", the brand shares.
The tires the brand uses usually weigh about 9.93 kg, and when incinerated, it emits 26.8125 kg of carbon dioxide, which is about three times the weight of the tire itself. "Thinking about what we can do about waste tires, which is a problem in the world, led to the launch of this brand. By using scrap tires for the outsole of sneakers, carbon dioxide emissions per pair can be reduced by 8.9375kg", the brand shares.
To learn more, please proceed to the article.