Kal Tire constructs a tire pyrolysis facility to recycle OTR and mining tires in Chile
According to Kal Tire – a renowned tire manufacturing company committed to sustainability – its tire recycling plant in Chile is expected to be constructed in 2020.
The company says that construction of its recycling plant for OTR, mining and industrial tires began in May 2019. As a project location, Industrial Quarter of La Negra, Antofagasta, Chile was chosen. The size of the area is 60,000 m2.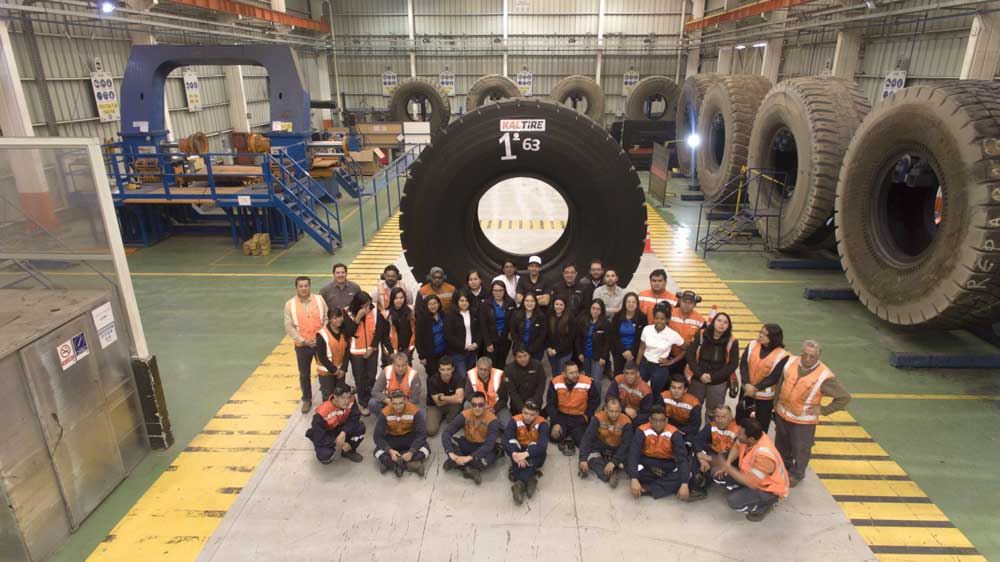 Kal Tire says that it will allow to generate greater employment, give the area environmental benefits and reduce carbon footprint. The plant was designed and manufactured in Europe, and recycles end-of-life OTR and mining tires through the process of thermal conversion (pyrolysis / thermolysis). Reportedly, the plant will be capable of recycling tires of 4 meters in diameter and more than 4 tons of weight.
The project will process 7,300 tons of end-of-life tires per year and envisages expanding its capacity to 25,000 tons in the future.
According to a recent press release, the facility will operate using two reactors, each about 6.2 m long and about 3.5 m in diameter. As the construction is currently in its first of three stages, yet four reactors are expected to arrive at the facility.
Apart from commitment to recycling, Kal Tire is a proponent of reusing tires by retreading them. The facility in Antofagasta, Chile, also engages in retreading to help save precious materials, protect environment and mitigate CO2 emissions.
Information source: Kal Tire.