10% discount for Latin American Tire Recycling Conference in November
SLTC – The Latin American Society of Rubber Technology (The Sociedad Latinoamericana de Tecnología del Caucho) – recently proudly announced the next major event in the tire recycling world of Latin America – The II Latin American Tire Recycling Conference («Jornadas Reciclaje»), which will be held online on November 10-11, 2021.
In partnership with Weibold, the SLTC offers the 10% discount to everyone who registers using the promo code WEIBOLD99.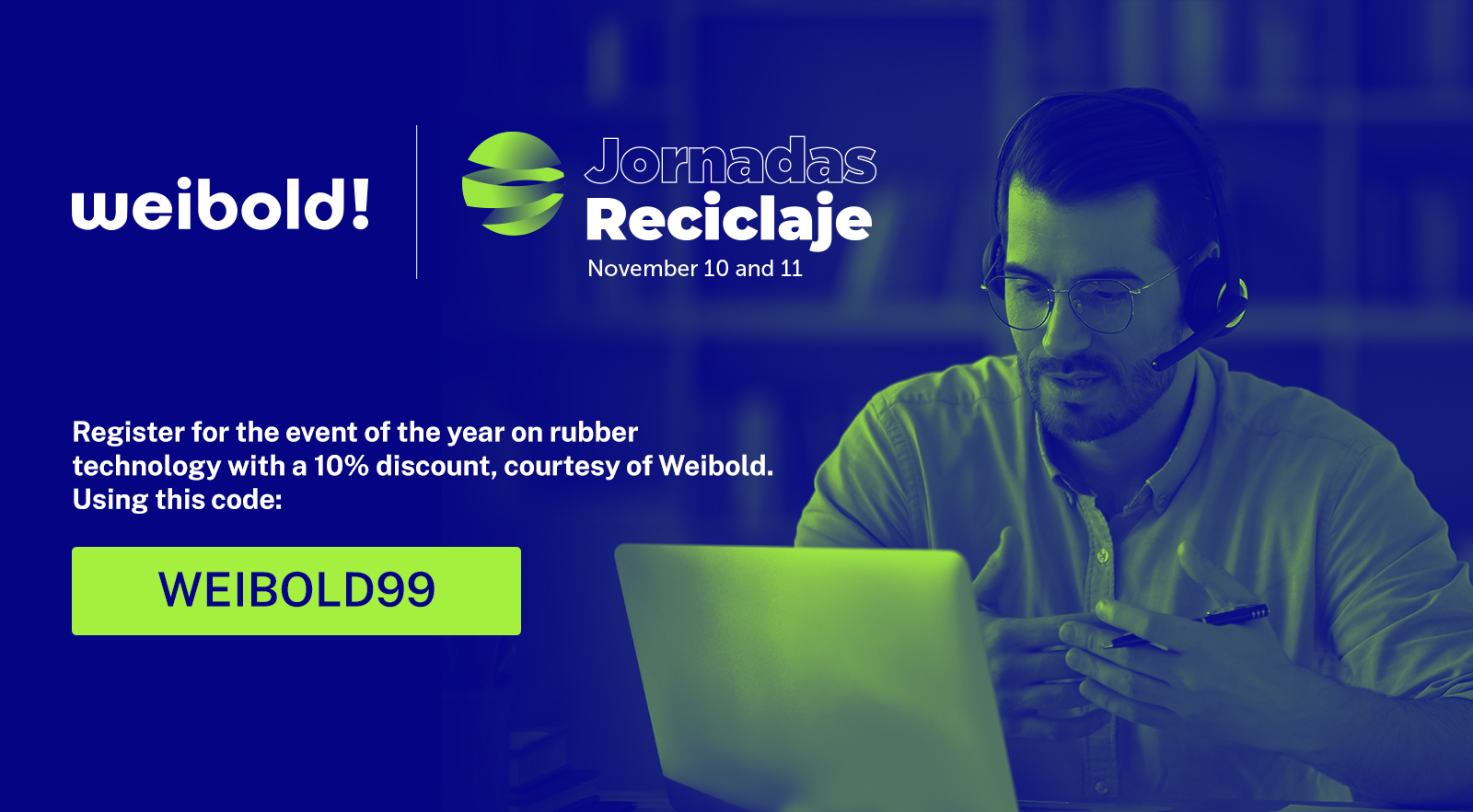 In this edition, Jornadas Reciclaje will revolve around six thematic blocks: tire management and tire recycling regulations by country; tire renewal; tire treatment technologies; the applications of materials from recycling; energy recovery and alternative transformation technologies.
The Conference will last with expert speakers from the industry and research, who will present their latest works on recycling. Some of them will be:
In addition, two special panels will be held during the event. On November 10, the panel on Tire Renewal in Latin America will be held and on November 11, the Tire Management Legislation in Latin America. In both conferences, members from different countries will discuss pressing issues in the field of tire recycling and end-of-life tire management in Latin America and worldwide.
To participate in the conference, visit «Jornadas Reciclaje» or contact caucho@sltcaucho.org and reserve your place in advance.