New pyrolysis plant set to open in German city of Osnabrück
A German recycler Stadtwerke Osnabrück has revealed plans to construct a tire pyrolysis plant that will consider sustainability principles and process 100 percent of scrap tires in the Germany city of Osnabrück. The plant will be given a name of Pieswerk, and it will rely on a special thermo-chemical process of pyrolysis during recycling. This will help to recover raw materials from scrap tires.
The Stadtwerke supervisory board has already given the "green light" to pursue the Pieswerk plans.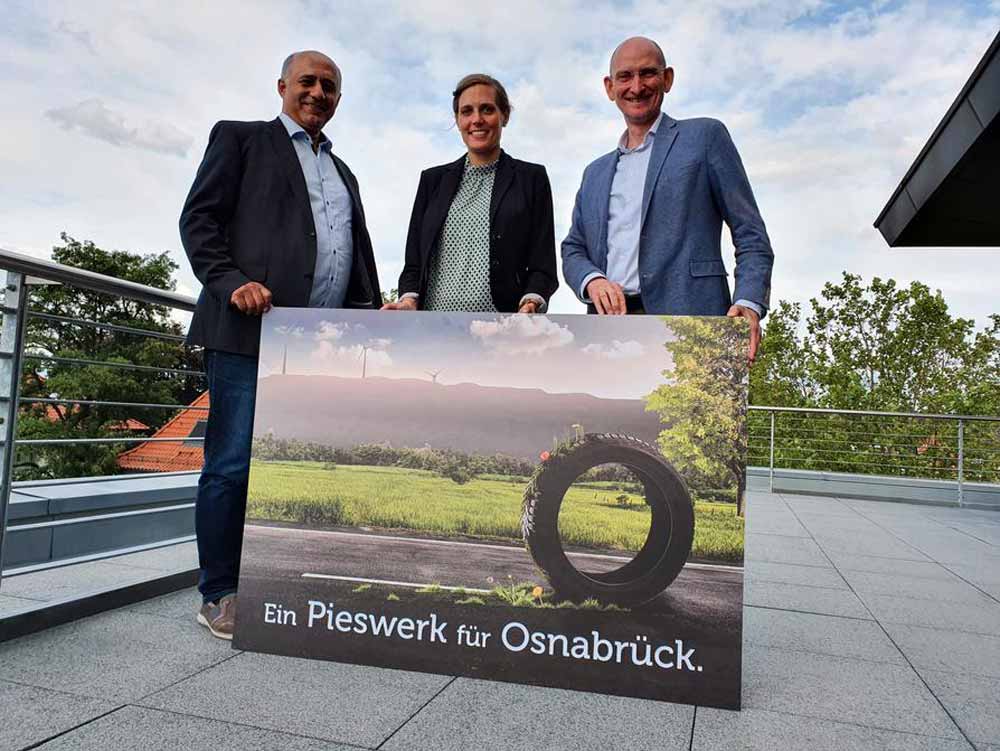 Stadtwerke CEO Christoph Hüls stressed that the project is still undergoing early stages but his company wanted to make the information public in order to be transparent. He also emphasized that pyrolysis is not well-known among the public but this process "has proven itself many times and that many will certainly also use at home – for self-cleaning of the oven."
Pyrolysis is a recycling process during which organic compounds are split under high heat. This creates new solid, liquid and gaseous substances, which in turn serve as valuable raw materials for new products.
According to Hüls, Pieswerk is focused on recycling and sustainability. The thermo-chemical process on which it relies doesn't require addition of oxygen. It is therefore not a matter of burning chemical substances, but of recovery of precious chemical materials by means of pyrolysis / thermolysis.
Source: Stadtwerke Osnabrück.