PRECIMECA enters German tire recycling market at IFAT 2022
PRECIMECA, one of the leading tire recycling equipment manufacturers founded 1973 in France, offers a complete range of tire shredders and rotary shears for the treatment and recycling of waste (bulky, industrial, hazardous) and has globally recognized achievements and know-how in technologies for end-of-life tire recycling.
This summer, the company successfully exhibited at IFAT 2022. In addition to many international customers, qualified contacts were made with tire recyclers and start-up companies, which are pushing into the market, reinforced also by the constantly evolving pyrolysis process.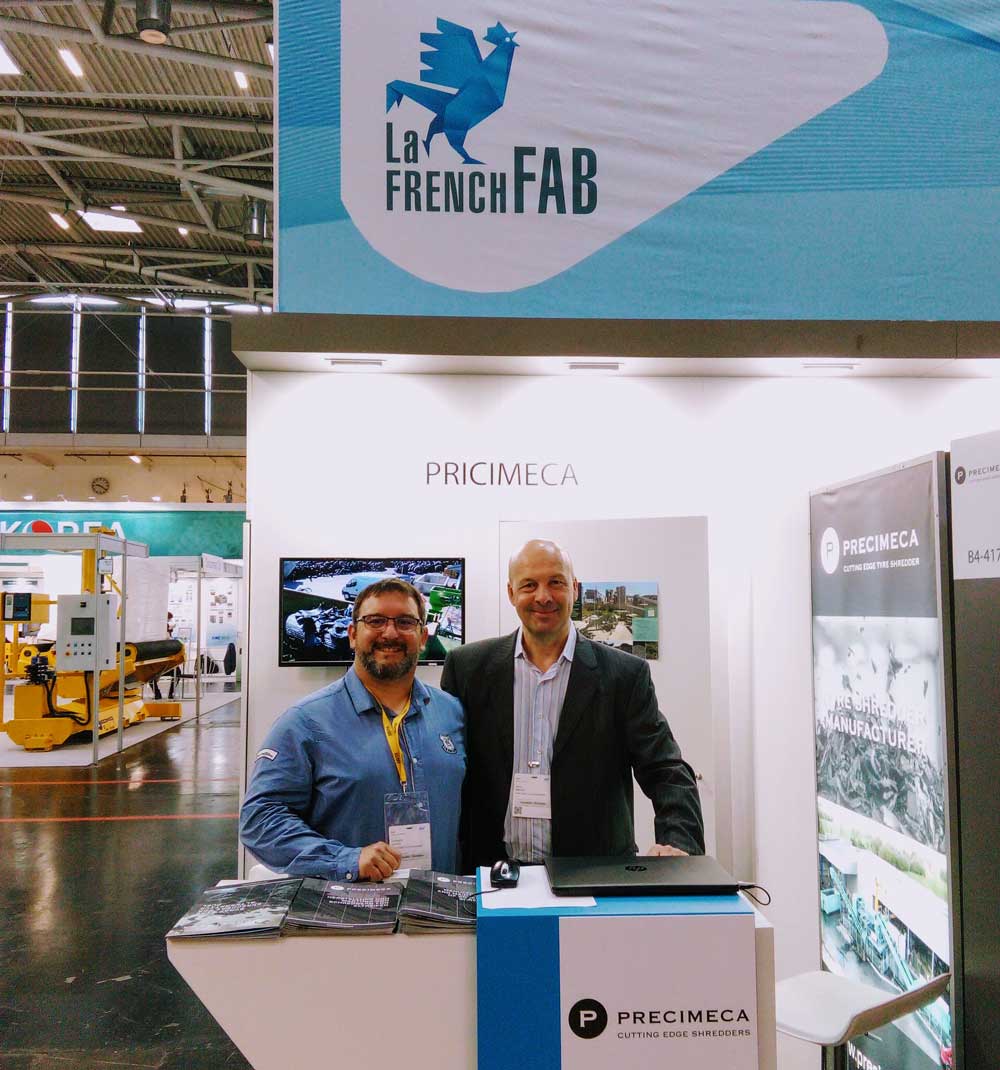 PRECIMECA says it fulfills peculiar tire recyclers' requirements with shredders that can rotate at different speeds, providing a clean cut due to specific cutting devices with 14 mobile and removable steel blades, offering the highest shelf life of knives, and lowest operating and maintenance cost in the market. The company offers fully integrated in-house manufacturing (design, welding, assembly, etc.), professional after-sales support, customer-oriented solutions and optimization of processes by the team with over 50 years of experience of collaboration with its customers.
PRECIMECA thanks all visitors for the good discussions during the IFAT 2022 trade fair and remains available to anyone interested in further communications regarding the optimization, expansion or new construction of tire recycling plants.
For further information and discussing of tire recycling projects, please contact either the German speaking market representative Armin Müller via phone: +491778443576 or email: am@arminmueller.de or Christophe Garcia via phone: +33607493256 or email: christophe.garcia@precimeca.com.