Pyrolysis project for sale in Poland
A well-established Polish company is looking for a buyer of a waste processing facility based on pyrolysis technology.
The business possesses all necessary permits from government and environmental authorities. The equipment is capable of processing end-of-life materials with the following EC waste codes:
16 01 03 (waste tires)
07 02 13 (waste plastic)
12 01 05 (plastics shavings and turnings)
15 01 02 (plastic packaging)
16 01 19 (plastic)
17 02 03 (plastic)
17 04 11 (cables other than cables containing oil, coal tar, and other hazardous substances)
19 12 04 (plastic and rubber)
19 12 10 (combustible waste, refuse-derived fuel)
19 12 12 (other wastes, including mixtures of materials from mechanical treatment of wastes other than those mentioned in 19 12 11)
20 01 39 (plastics)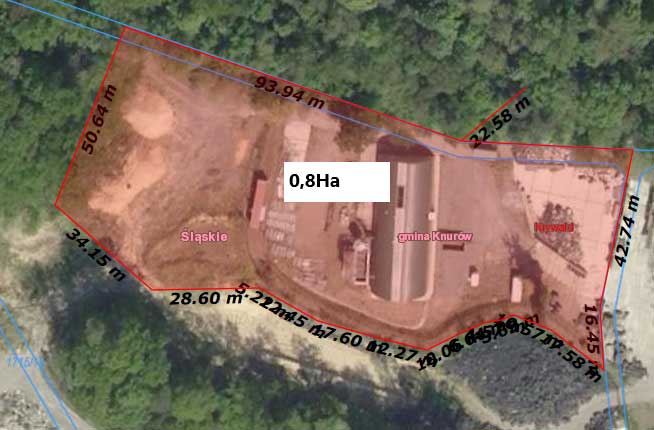 The corresponding permits, allow for the production of oils, recovered carbon black, steel, and gas, and allow the operator of the facility to process waste in the volume of 6,250 tons per year. The new owner can request an increase of this capacity.
Initially, the project was launched by a tire importer who was not able to finish and launch the project. Currently, the project is 70% complete.
The facility is located in the most industrialized region of the country – Silésia (near Gliwice and Katowice). The location is only 6 km away from the intersection of two highways – A1 (65km to Ostrava, Czech Republic) and A4 (420 km to Dresden, Germany).
The offer includes the following:
Land: 0,8 hectares (or 1 hectare including roads)
Building: 476 m2
Main pyrolysis equipment: 70% of the equipment is installed Auxiliary equipment: 240 kW power generator, two oil container tanks, exhaust gas monitoring tools, carbon tanks, cooling tower etc.
Other: concrete storage yard and small office
For additional information, please email us at sales@weibold.com or send us WhatsApp message at +43 699 1818 1616.