Pyrum Innovations entered into market making agreement with Pareto Securities
Pyrum Innovations AG (Pyrum), a pioneer in the sustainable recycling of end-of-life tires (ELT) based on its patented tire pyrolysis technology, has entered into a market making agreement with Pareto Securities AS. The purpose of the agreement is to enhance liquidity in the trading of the Company's shares. The agreement is in accordance with the standard requirements of Euronext Oslo Stock Exchange. First day of market making was on 27
of January 2022.
About Pyrum Innovations AG
Pyrum Innovations AG is active in the attractive recycling market for end-of-life-tires with its patented pyrolysis technology. Pyrum's pyrolysis process is reported to be completely energy self-sufficient, saves up to 98% of the CO2 emissions normally generated during the combustion of end-of-life tires in a cement plant and produces new raw materials such as pyrolysis oil, gas and recovered carbon black from the waste used as input materials. In this way, Pyrum closes the recyclable material loop and pursues a completely sustainable business model. As a pioneer, Pyrum Innovations AG was the first company in the end-of-life tire recycling sector to receive REACH registration from the European Chemicals Agency (ECHA) for the pyrolysis oil it produces. This means that the oil is recognized as an official raw material and can be used as a raw material in production processes. In addition, Pyrum is continuously researching both new input materials as well as new raw materials to be produced, for example with the ongoing tests for the extraction of hydrogen from the gas obtained by means of the patented technology. These achievements have also been recognized by international experts in the tire industry. For example, Pyrum won the Best Tyre Recycling Innovation category at the inaugural Recircle Awards and has been nominated for the "Grand Prix Mittelstand" ("Großer Preis des Mittelstandes") from the German state of Saarland.
Press release by Pyrum Innovations.
Industry's News and Events
Subscribe for Weibold's monthly newsletter to receive the most important news on market trends, technology advances, expos, trade shows and conferences related to tire recycling and pyrolysis industry and much more!
Newsletter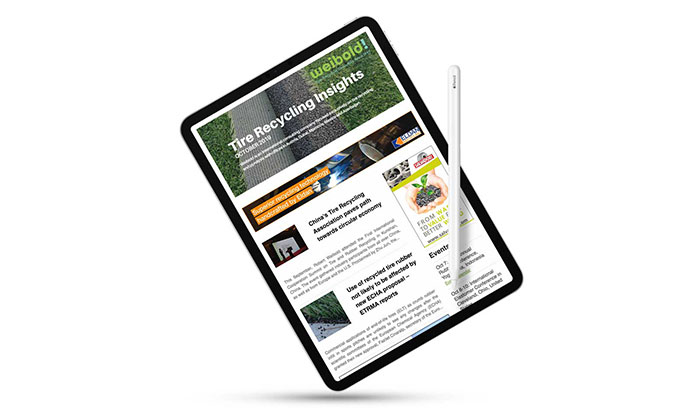 February issue of Tire Recycling Insights is out
Read about the most important events and updates in the tire recycling and pyrolysis industry! Subscribe for our newsletter today! Weibold offers comprehensive consulting services in the field of tire recycling and tire pyrolysis. Learn how Weibold's Market Researches can help you successfully launch and upgrade your business!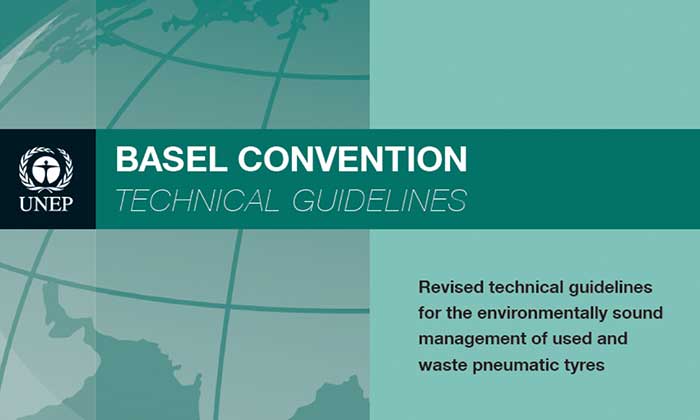 Weibold Academy: ELT Pyrolysis - a Best Available Technology (BAT)
The best available technology (BAT) is the technology approved by legislators or regulators for meeting output standards for a particular process. BAT for a given industrial sector is described in reference documents called BREFs (Best Available Techniques Reference documents). BREFs are the result of an exchange of information between European Union Member States, the industries concerned, non-governmental organizations promoting environmental protection and the European Commission. This exchange of information is referred to as the Sevilla process because it is steered within the Institute for Prospective Technological Studies of the European Commissions' Joint Research Centre, which is based in Seville. The process is codified into law by Commission Implementing Decisions. The most important chapter of the BREFs, the BAT conclusions, are published as implementing decisions of the European Commission in the Official Journal of the European Union. According to the Industrial Emissions Directive (IED), the BAT conclusions shall be the reference for setting permit conditions of (large) industrial installations.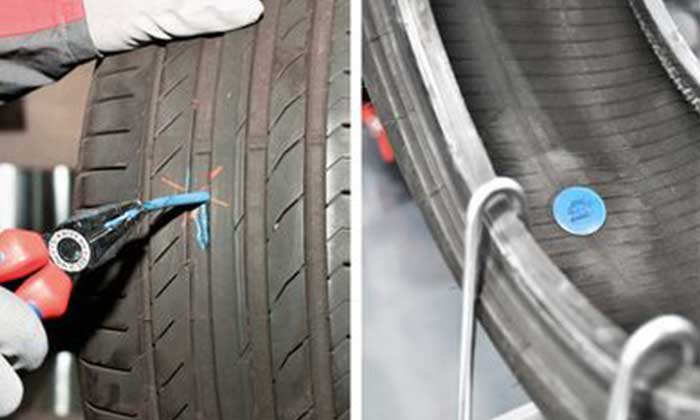 Convincing arguments for tire repair by Germany-based operating system provider
Rema Tip Top is a Germany-based global system provider of services and products in the field of conveying and processing technology as well as for tire repairs. The company has a global service network and offers a wide range of polymer products, rubber linings and coatings for industry and the automotive sector. For Rema Tip Top, there are hardly any technical or economic limits to a tire repair. A typical case, which occurs almost daily in repair shops: A car owner has driven into a screw or other sharp object and the tire thus has a typical puncture injury in the tread. This damage can be repaired. But with a residual profile of 50%, many vehicle owners are rather skeptical and tend to replace the tires.