Rubber devulcanization plant to be built in Scotland by SSH Recycling
According to Global Rubber Markets, an online magazine devoted to virgin and recycled rubber, a tire processing plant is expected to be constructed in Scotland. The project, reportedly, is the first of its kind in the UK, and it is expected to solve Scotland's end-of-life tire problem and create over 100 jobs for the local area.
A notice of pre-application has been submitted by SSH Recycling Ltd. to Renfrewshire council, informing planners of the intent to build a ground-breaking tire processing plant in Linwood (Renfrewshire), Scotland.
Reportedly the first of its kind in the UK, the plant will be built by SSH Recycling Ltd. and is intended to solve the entirety of Scotland's end-of-life tire problem, using a new technology to recycle or reuse every component part of the tire. The company says that today, much vulcanized rubber such as tires cannot be effectively recycled – mechanical recycling does not break Sulphur bonds. Devulcanization, in contrast, opens a new world of opportunities to the use of recycled rubber in industrial application.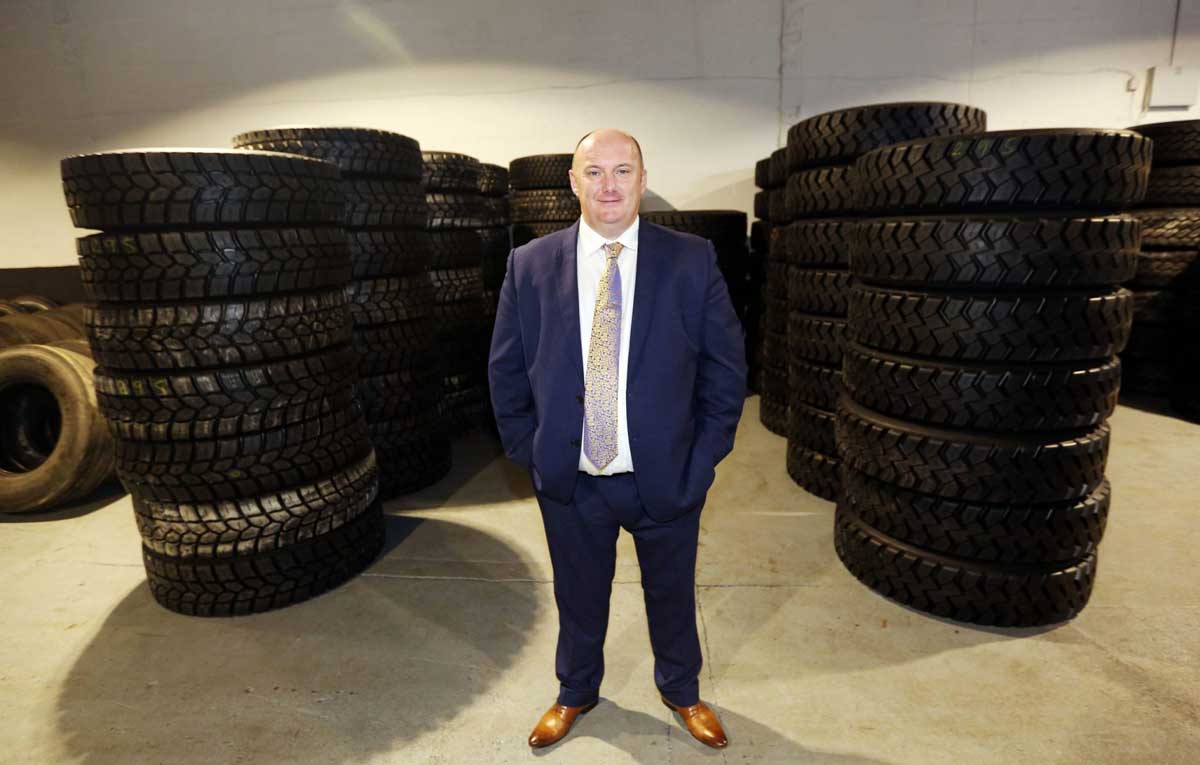 SSH's process is expected to support the devulcanization of treated rubber. In so doing, it is expected to open up a far wider range of potential applications for the recycled tires, for example synthetic rubber sheet, conveyor belts, shoe soles or rubber mats. In total, is expected that 11.6 million commercial and passenger tires will pass through the processing plant each year.
It is estimated this will save more than 190,000 tons of carbon from being emitted into the atmosphere every year, helping Scotland to drastically cut its carbon emissions and reach its goal of becoming a Zero Waste Nation.
In keeping with their Environmental Goals, SSH Recycling have opted to use state of the art micro turbines for power and heat generation. These represent a watershed energy management solution, addressing the need to preserve the environment through near-zero emissions. The scheme is also expected to bring over 100 FTE construction and processing jobs to the local area, with a total investment of £75million for the West of Scotland.
Robert Keay, Director of Operations, at SSH Recycling said:
"We are hugely excited to be submitting plans to build this tire processing plant in Linwood, which if successful will bring over 100 new jobs to the area at a time of high unemployment and economic uncertainty as a result of the coronavirus pandemic.
"In Scotland, over 100 tires are turned into waste every 15 minutes, creating a waste tire problem that can lead to both legal and illegal dumping of tires, and the exportation tires to be burned abroad at a significant carbon cost. Our proposed processing plant will solve this problem, using a ground-breaking system that will see every part of the waste tire broken down to be recycled or reused. We are looking forward to playing a leading role in helping Scotland's circular economy thrive, while protecting the environment and driving the country towards being a Zero Waste Nation".
Article by Global Rubber Markets.