Southampton City Council paves roads with rubber modified asphalt
Southampton City Council, and highways partner Balfour Beatty Living Places, are pioneering the use of Rubber Modified Asphalt to reduce the environmental impact of highways maintenance activities.
Southampton City Council recently approved an additional £10m investment to resurface residential roads and pavements across the city – boosting investment to a record £22 million over the next two years. As part of this program the council and its highways partner, Balfour Beatty Living Places, is pioneering a new method for resurfacing which puts waste rubber that would have otherwise ended up in landfill to good use.
40 million end-of-life tires are produced every year in the UK and around 120,000 tonnes of rubber waste is exported from the UK annually.
In its press release from August, the Southampton City Council reports that Rubber Modified Asphalt enables these old tires to be converted into new roads and footpaths. As a result, they help to offset the environmental impact of highways maintenance activities. These warm mix asphalts are manufactured and laid at lower temperatures than conventional hot mix, resulting in lower CO2 emissions during production and less energy use.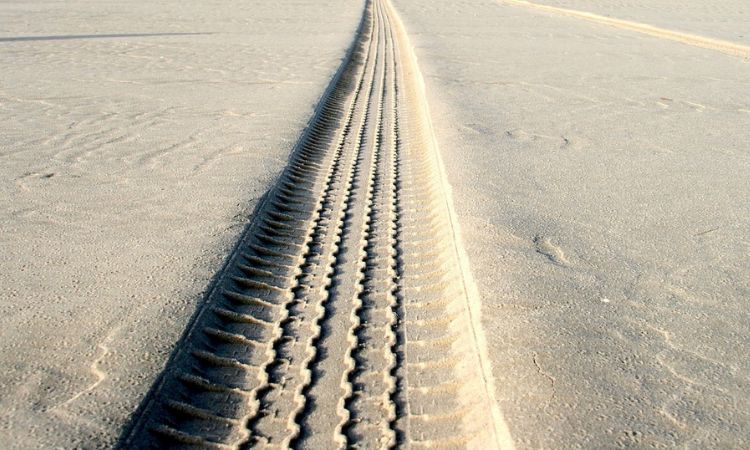 Road resurfacing work at Pine Drive in Harefield
Pine Drive in Harefield was recently resurfaced as part of the program (see picture above). This one project alone resulted in saving an estimated 450 tires from landfill, an 8% reduction in carbon emissions and a saving of around 1.2 tonnes of carbon.
Councillor Jeremy Moulton, Cabinet Member for Growth at Southampton City Council, said:
"It's great to see the vital work of improving our roads and pavements progressing in an innovative way that reduces its environmental impact - saving tyres from landfill and reducing our carbon footprint. We approved much needed new investment of over £10 million in resurfacing in our mid-year budget and people will soon be noticing the benefit on roads and footpaths local to them across Southampton."
Press release by Southampton City Council.