Spanish Signus announced new tariffs for tires over 1,400 mm in 2021
Madrid, December 10, 2020 – In the annual meeting that Signus has held with the press, its General Director, Gabriel Leal, reviewed the main data on the activity of the System during this year 2020 and explained the main news regarding 2021 that have brought the modification of RD 1619/2005 approved last August.
In addition to the new Register of Producers, the most notable developments are the regulation of the classification and sale of second-hand tires and the incorporation of tires with a diameter greater than 1,400 mm into the expanded responsibility of the producer, which are added to the new structure rates. According to Signus, these tires are distinguished because in their nomenclature the letter S is added to the category to which it belongs (For example F1S) and they have their own Ecovalor amounts.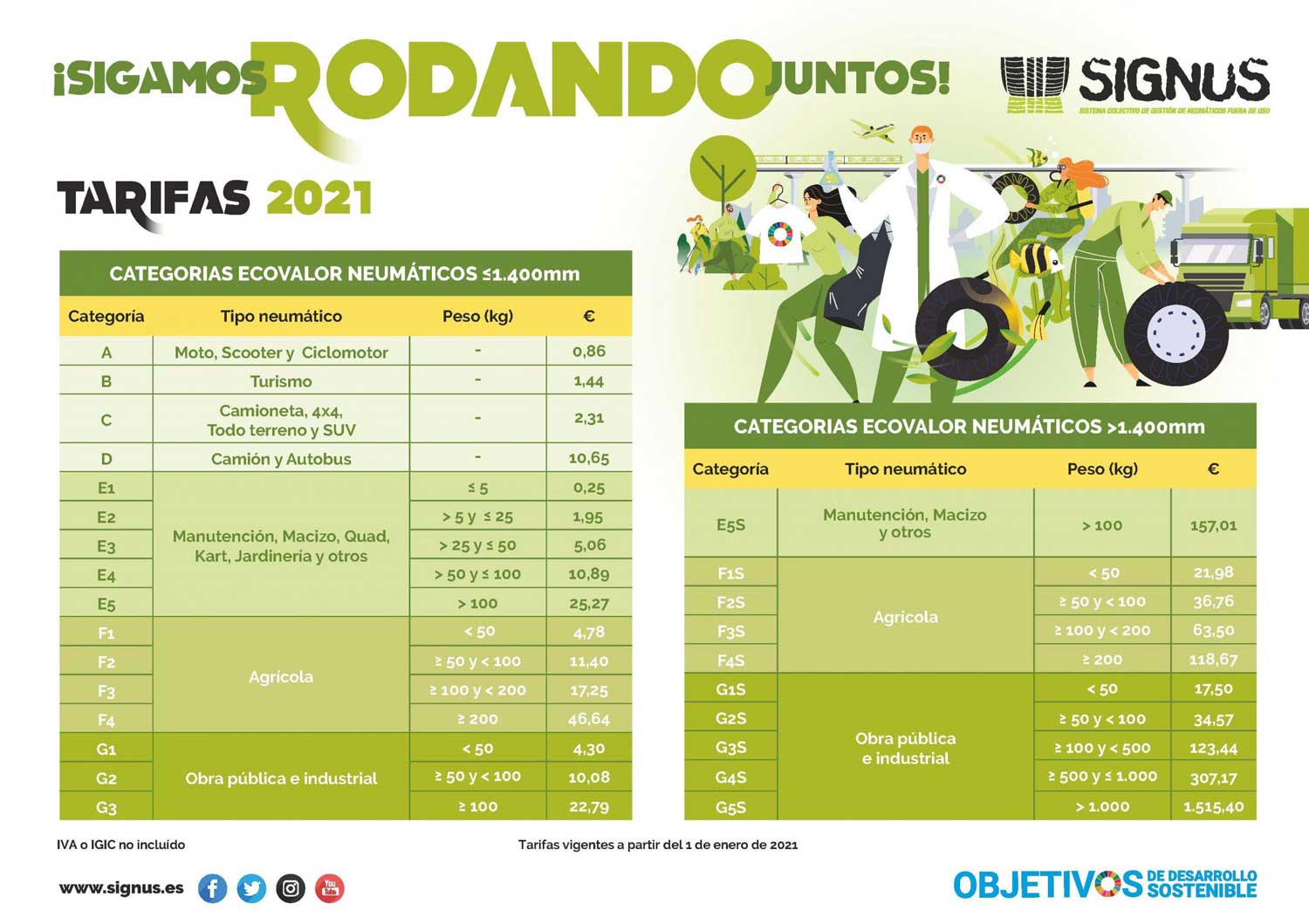 The new tariffs for 2021 have been adapted to the increase in the responsibilities of producers and the cost increases experienced by the management processes, resulting in a weighted average increase of 21.68%, Signus reports.
The meeting also explained the current collection situation in this year, during which there has been a clear imbalance between the declaration of placing on the market, with respect to the tires that have been collected (about 20% more than the tires declared). One of the main causes of this situation is identified in the exceptional need to import tires during the summer months due to lack of stocks in national distributors, imports that in many cases have not been declared.
The General Director of Signus also made a review of different projects in which they are working in collaboration with different companies, universities and research centers in line with the Spanish strategy of Circular Economy with which Signus is fully committed.
Press release by Signus.