Sport meets sustainability: Italian graduate uses scrap tire rubber for his skateboards brand
An Italian product designer Paolo Gentile has embraced the not-so-common application for recycled scrap tires recently. He decided to create skateboards that contain rubber obtained from waste tires. Gentile, who is a recent graduate of Milan-based Nuova Accademia di Belle Arti, branded his sustainable skateboard business 'Frammento'.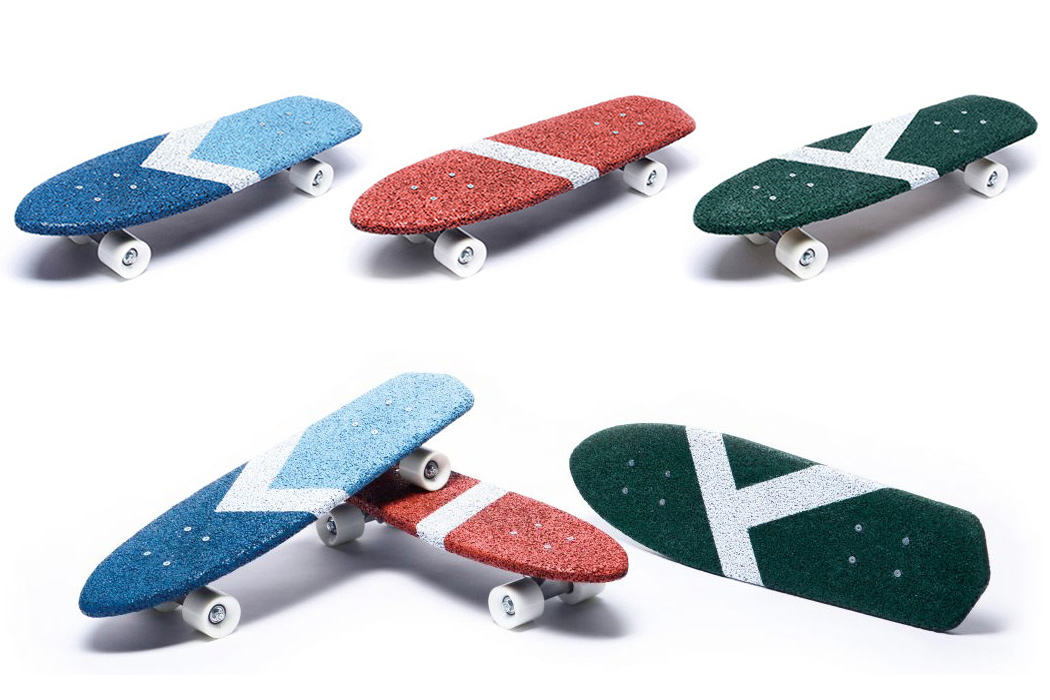 The inspiration to create sport products came to the designer when he was spending time at a playground for kids. There he noticed the floor that was made of crumb rubber. He was curious about the sustainable material and learnt with the assistance of Ecopneus – Italian end-of-life tire management authority – and Casei Ecosystems that rubber granules produced via tire recycling could boast with outstanding properties such as durability, grip, traction and many more that are of great significance to skateboards.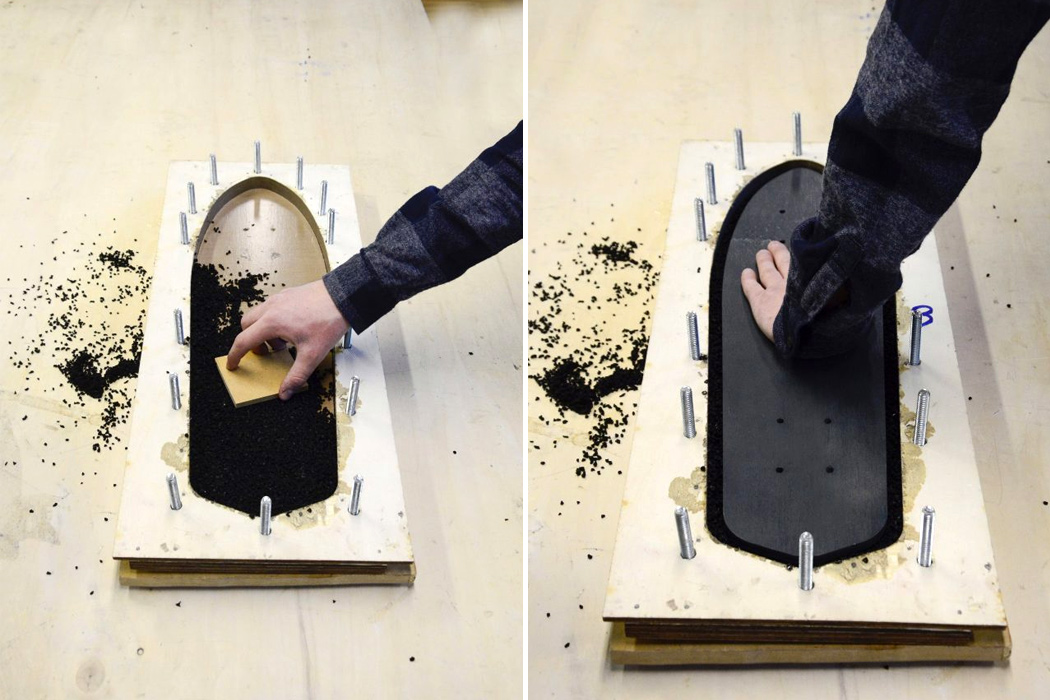 Efforts to collect scrap tires and use them to produce sustainable skateboards had been carried out with the help of Ecopneus and Casei Ecosystems. Thus, an eco-friendly substitute to conventional skateboard called 'Flammento' was born.
Article by Yanko Design.