Tire recycling equipment supplier Eagle International grows global presence through dealerships
On the subject of tire waste and issues surrounding Off The Road (OTR) tire recycling, a company in the United States is developing machines to tackle these problems one slice at a time. These behemoth tires are piling up in mining operations across the globe and are increasingly at the forefront of tire waste management discussions. Eagle International builds machines that process all sizes of tires, from ATV tires all the way up to 59/80R63.
According to the company, the crown jewel of the Eagle line of equipment is the OTR Downsizing System. The system consists of three machines that pull out the steel beads (OTR Debeader), bagel-cut the tire (Punch Cutter II), and then chop the tire into sections (Titan II) for easier processing at the final stage – whether it be tire shredding or tire pyrolysis.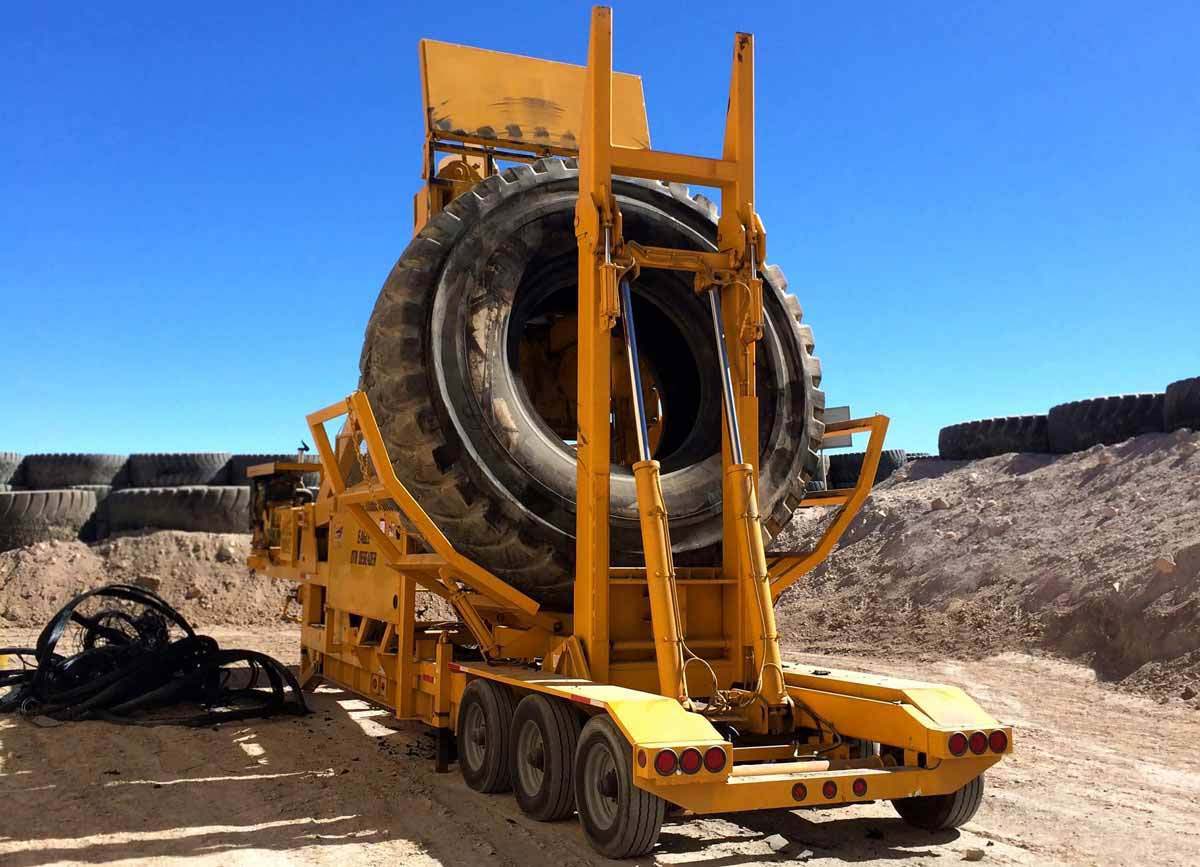 "This is something we've put 30 years of effort into," states President Joe Brehmer. "Our line of equipment carries machines that cut tires, remove sidewalls, bale tires into blocks, pull beads and reduce the size of the largest tires in the world. We have 20 different machines. We can handle whatever tire you throw at us." Eagle International was founded in 1991 and has strived to be on the cutting edge of ingenuity in development of new equipment to meet customer's needs.
Eagle Sales Representative, John Tejkl, has worked tirelessly to increase Eagle's presence. You can already find Eagle machines in 27 different countries across the globe. But, by gaining new dealers, Eagle is making their tire-recycling machines readily available in more regions. In January of 2019, Eagle had one international sales agency covering countries in Southern Africa. As of May 2019, they have grown to five.
Treecycle Pty Ltd is located in South Africa and also covers Botswana, Namibia, Angola, Lesotho, Zambia and Swaziland. Abyper S.A. is based in Argentina. Dealers in Europe and Asia include Ecoprom, LLC which covers Russian Federation and Kazakhstan, and Inone in Ukraine. Ambien Soluciones Ecológicas is located in Mexico and all other global markets are handled by Eagle International, which is located in the center of the United States.
Tejkl and other Eagle representatives traveled to Antofagasta, Chile at the end of May to attended Exponor 2019. The expo is a global tradeshow for technology in the mining industry. Representatives spoke with industry professionals from around the world about how Eagle is attaining its goal of reducing tire waste, particularly in the mines of South America.
For more information about machines built by Eagle or how to join its network of dealers, visit www.eagle-equipment.com or call 1-800-755-8473.