Vestenamer helps scrap tires find new life in rubber modified bitumen
Evonik Rubber – speciality chemicals company dealing with scrap tire rubber – rubber modified bitumen based on scrap tires is gaining ground.
The intensified search for better road durability and lower traffic noise, with both being environmental concerns, has meant an increasing market for rubber modified bitumen. The good news is that recycled tires can be successfully reused in production of such bitumen.
At the same time, raw material costs for asphalt and specifically for asphalt modification compounds have increased considerably, creating another obstacle to cost-effective road construction. The stakes are high for getting roads more durable now and in the future.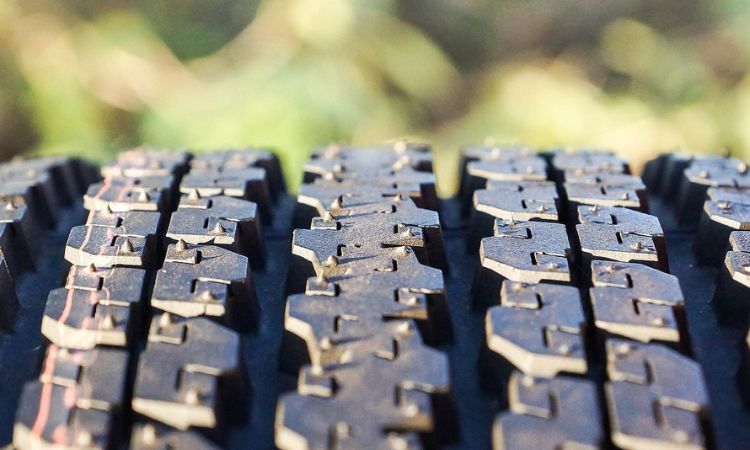 World Highways reports that within the European Union, vehicle ownership per 1,000 residents has more than doubled since 1975. While truck shipments accounted for about 1,000 billion ton-kilometers in 1990, they rose to about 1,750 billion in 2015 according to statistics from the EU Commission. These developments represent a major challenge for Europe's infrastructure.
Meanwhile, in the United States, asphalt mixtures containing rubber have been used for decades. Long-term studies have demonstrated a significant improvement in road durability, according to Evonik.
"The market for elastomer-modified (e.g. rubber-containing) road surfaces, has been growing in Europe over the past years as well," said Frank Lindner, Evonik's senior business manager for the company's VESTENAMER additive process. VESTENAMER turns recycled and scrap tires into a modern construction material for durable roads.
Evonik developed Vestenamer in the late 1970s as a processing aid for the rubber industry. Polyoctenamer, which is produced in the Marl Chemical Park, resolves a number of challenges associated with compounding and processing rubber. It is used to this day because of its positive characteristics in the interaction with other rubbers.
Vestenamer reports that in addition to the tire market, the product plays a part in the manufacture of rubber items such as hoses, clutch linings, roller coatings and an assortment of molded parts.
Vestenamer's resulting rubber powder is frequently used in porous asphalt – also known as low-noise asphalt – that cuts down on traffic noise by 1-2dB, notes Lindner. This is highly significant because in human perception, a reduction of 3dB is comparable to cutting the traffic volume in half, he explained.
"The positive properties are obvious since the material significantly reduces cracking, ruts and potholes in the road surface, which in turn extends road service life."
According to estimations, over 19 million tons of scrap tires are generated worldwide – including more than 3.6 million tons in Europe alone. Twenty years ago, much of the annual scrapped tire volume was incinerated to generate energy. But more and more are being processed into granulates and powders used in rubber modified bitumen production. "Reusing recycled tires secures valuable resources," said Thomas Engenhorst, sustainability strategy manager in Evonik Resource Efficiency*, part of Evonik. "Tires are not classified as waste, but are considered a valuable material, which may not, for example, be disposed of in landfills. This use eliminates the disposal question." Instead of being on top of the road as part of a vehicle, they are now within the road itself, "in the form of an elastomer or rubber powder in the surface".
As part of a test track in the German town of Paderborn, the local road Detmolder Strasse was resurfaced in 2012 in compliance with the European Union Waste Directive. Half of the new asphalt mixture consisted of milled material, that being asphalt granulate, from the old road. The new mixture formulation also included rubber powder and Vestenamer. For every 100m of track, around 80 scrap tires were turned into an elastomer-modified road surface, along with recycling the old asphalt.
A study by the Institute for Energy and Environmental Research in Heidelberg, Germany provides further information about the eco-balance. Every ton of recycled rubber powder saves around 2.7 tons of carbon dioxide which otherwise would have been generated during incineration. The use of recycled rubber significantly reduces the carbon footprint. The application of Vestenamer is a clean affair in many respects, according to the company. Emissions of volatile and semi-volatile compounds, including hydrocarbons and sulfur compounds, are much lower in road surfaces containing rubber than in conventional, polymer-modified asphalt types.
Evonik notes that the process additive also reduces the migration of organic compounds that are washed out by rain to eventually reach the groundwater. Evonic reports that a study by the Munich-based analytic laboratories FABES Forschungs on behalf of Evonik found that the use of Vestenamer reduces overall groundwater burden.
In 2013, the Road and Transportation Research Association added rubber-modified bitumen and asphalt types to German regulations for road construction. This confirms that tire recycling and the use of recycled rubber in road constriction have bright future ahead.
Evonik Resource Efficiency produces high performance materials and specialty additives for environmentally friendly as well as energy-efficient systems to the automotive, paints and coatings, adhesives, construction and many other industries. Evonik Resource Efficiency employs about 10,000 people and generated sales of around €5.4 billion in 2017.
Article by Evonic.