Watch Robert Weibold speaking about end-of-life tires and pyrolysis at Rubber Industry NewsHour TODAY, November 21
Today, on November 21, 2022 Robert Weibold, a tire recycling and pyrolysis consultant from Vienna, Austria, speaks in the new episode of Rubber Industry NewsHour.
The topic of Robert's presentation is "Waste Tyres & Pyrolysis: Status Quo, Trends, and Challenges".
Rubber Industry NewsHour is a weekly program for Rubber Industry on Every Monday. This program is managed and owned by TechnoBiz. Since January 2022, TechnoBiz has hosted 42 episodes so far. This program has been well-received by rubber industry professionals across the world.
When: 21 November 2022 (Monday), 2:30PM CET
Webinar Length: ~90 Min
Language: English
Format: Live
If you would like to join Robert Weibold's presentation at Rubber Industry NewsHour, please follow the Registration Link.
You can join Rubber Industry NewsHour every episode either live session or recorded session.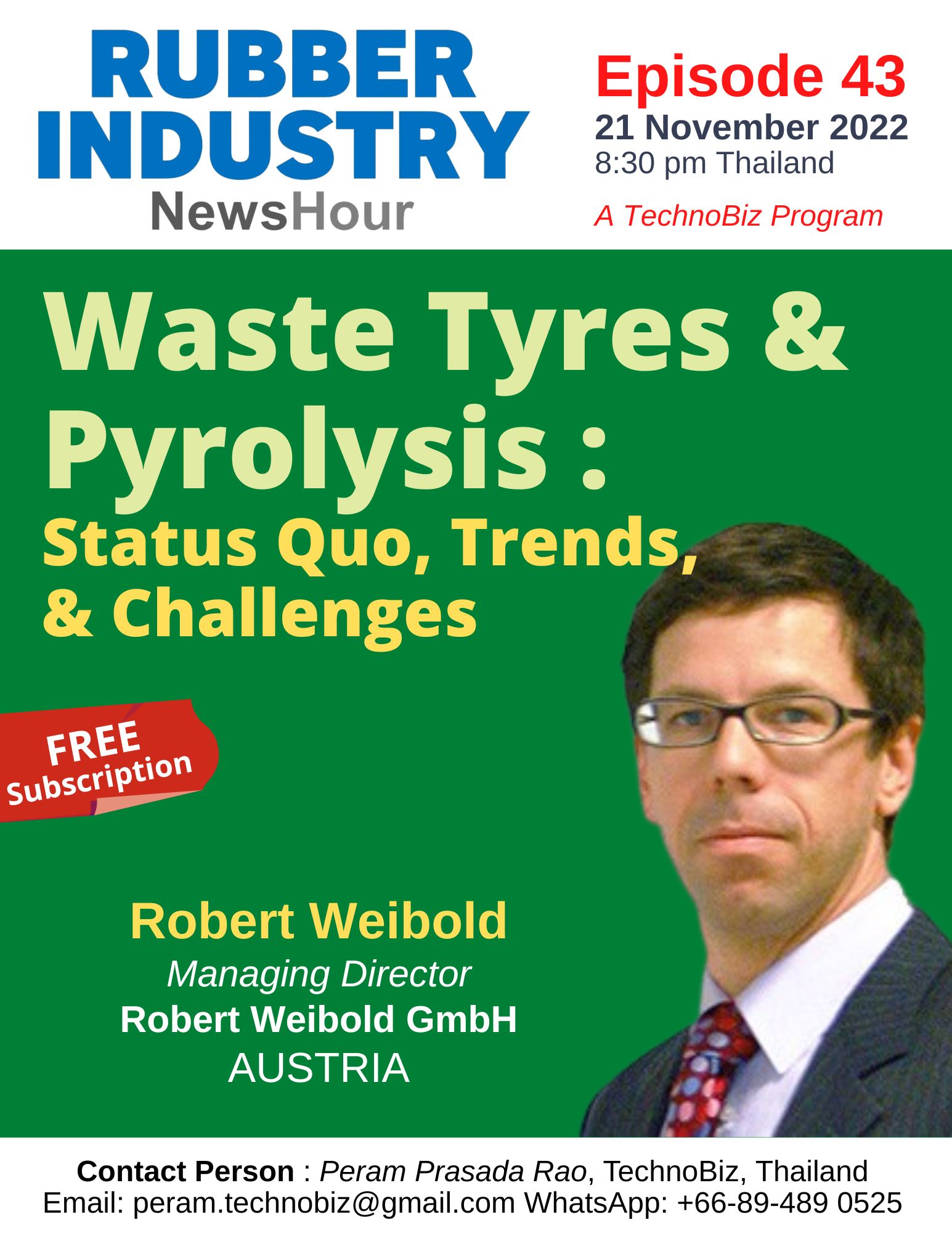 About TechnoBiz
Established in 2005, with headquarters in Bangkok, Thailand, TechnoBiz is recognized as an International Resource Center for Polymer Processing Industries and Process Technologies. The business focus is mainly on industries related to Rubber, Polyurethanes, and Plastics. TechnoBiz offers global services of professional education and business services. It includes training courses, conferences, exhibitions, publications, webinars, knowledge management, and consulting. More information is available on the website.