Weibold takes part at World Sustainability Summit 2023 in New Delhi on June 10, 2023
Policy Times Chamber of Commerce (PTCC) and Tyre & Rubber Recyclers Association of India (TRRAI) are organizing the 2nd World Sustainability Summit 2023 on "End-of-Life Tire Management: Past Experiences & Future Perspectives" on the occasion of "World Environment Day" at Crowne Plaza Mayur Vihar Noida, New Delhi, on Saturday June 10, 2023.
Franklin Raj, the pyrolysis business analyst, will participate in the Summit on behalf of Weibold's team.
If you would like to meet with Franklin Raj, discuss pyrolysis technologies, business opportunities or Weibold's consulting services and products, please send your inquiry at franklin@weibold.com.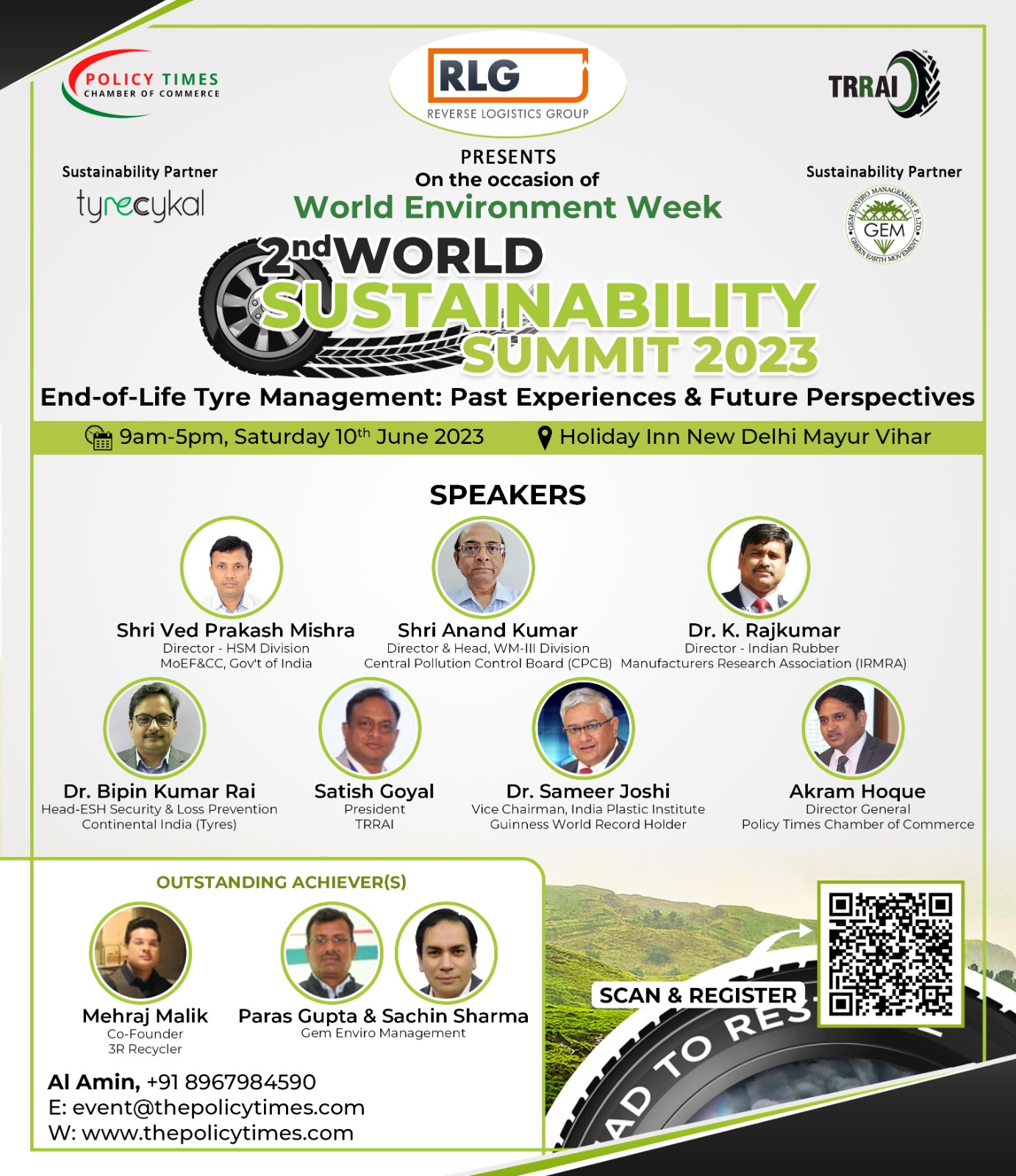 There will be distinct speakers from MoEF&CC, CPCB, among others who will talk about end-of-life tire management and cover topics such as EPR Registration process, its implementation and penalty provisions, recovered Carbon Black (rCB) manufacturing process and its market scope.
Registration Link: https://lnkd.in/eegstphE
Original information by PTCC.