Weibold to speak at Circular Economy in Tyre and Rubber Recycling Industry Conference in India, July 15
On July 15, 2022 Robert Weibold, a tire recycling and pyrolysis consultant from Vienna, Austria, speaks at the National Policy Conference on Circular Economy in Tyre and Rubber Recycling Industry in India. If you would like to connect with Robert Weibold and Weibold team, discuss business opportunities or request information on consulting services, please send your inquiry at sales@weibold.com.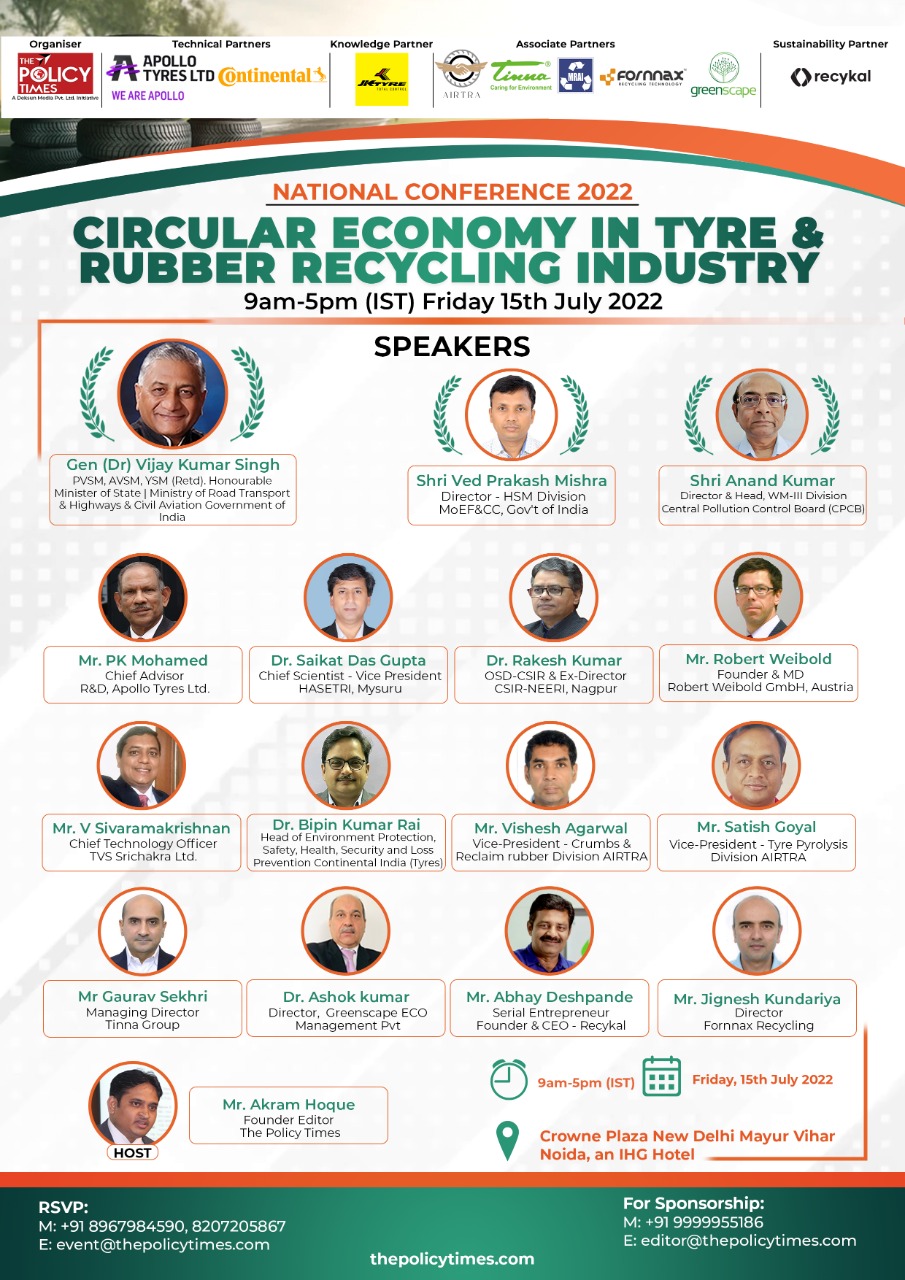 About the event
The conference is organised by The Policy Times, JK Tyre, Apollo Tyres, Material Recycling Association of India (MRAI) and Tinna. the event is expected to be one of the largest gatherings of the tyre and rubber recycling industry, OEMs, tyre companies, government officials & ministries, international organisations, etc.
Speakers and agenda:
The event will take place at Crown Plaza (Mayur Vihar) New Delhi (Noida) on Friday July 15, 2022 from 09:00AM till 5:00PM. To attend the conference, please fill out the registration form.