Tests in Italy show recycled rubber's great potential for the equestrian industry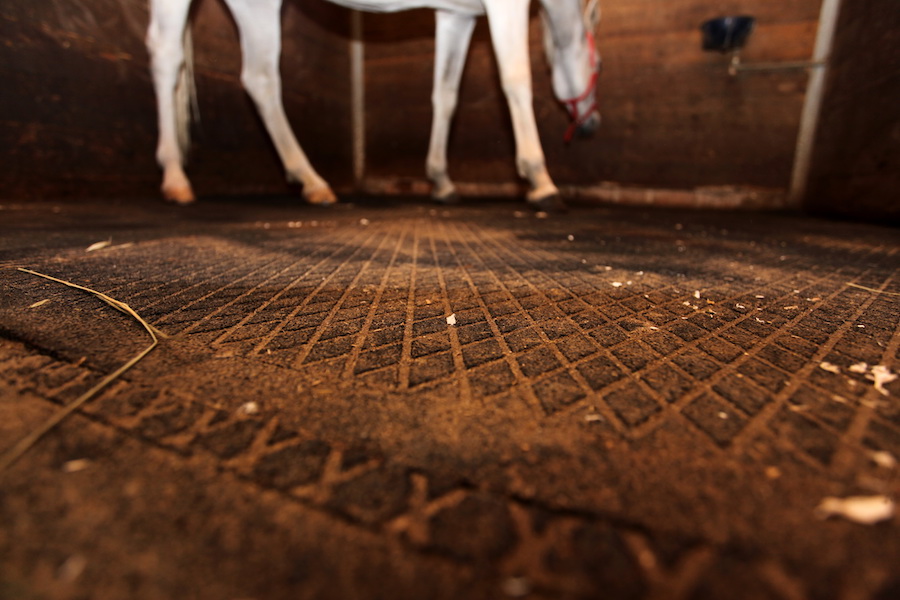 A number of tests and scientific research in Italy have shown that rubber obtained via tire recycling presents a more comfortable horse-riding experience and offers sustainably improved equestrian arena management.
In addition, recycled rubber is more cost-efficient, can protect the horse's joints and result in less dust in the air compared to conventional flooring with sand, according to the tests.
Recently, fields with recycled rubber that can benefit on numerous levels to both riders and horses have been installed in Pavilions 2 and 7 at Italian FieraCavalli. The development of the innovative surfacing became possible thanks to UISP, the Italian Sports Union and tire recycling manager Ecopneus. Promix and Italgreen also participated in creation of the sustainable fields.
Pavilion 2 and 7 were created to serve a range of purposes. The first one is suitable for numerous activities involving horses, including dressage and rehabilitation of horses with limb traumas. And Pavilion 7, which has been made out of over 40,000 kg of recycled rubber, has been designed for show jumping. The rider Giovanni Lucchetti tested its properties.
Article by Ecopneus.